Healthcare Series: A Discussion with Brendon Buckley on the Role of Digital in the Hospital Patient Experience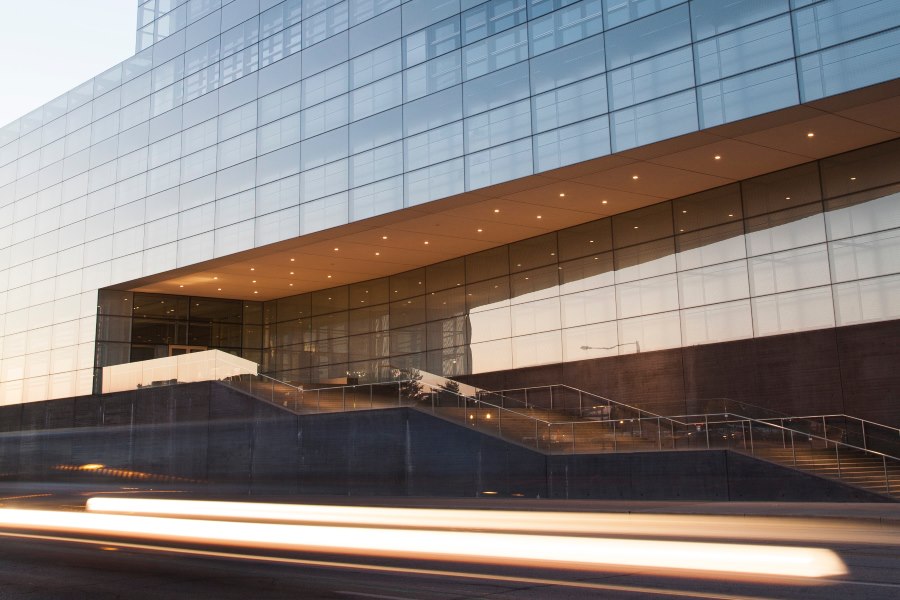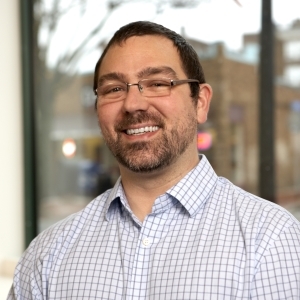 Healthcare is being revolutionized by digital technologies, and increasingly, there is a greater focus on using technology to streamline and enhance the patient experience. We've been speaking with a number of leaders from the healthcare space to get their insights about what approaches hospitals and healthcare facilities are utilizing to deliver seamless experiences to their patients. As a part of this effort, we spoke with Brendon "Buck" Buckley, former VP of Digital Enablement at Velir, now with Sitecore. As Buck indicates, the hospital patient experience is first and foremost about focusing on patients' needs.
Q: Hi Buck, thank you for taking time to speak with us today. You have worked with a number of brands in the healthcare space including UPMC (University of Pittsburgh Medical Center). Let's start by discussing some of the top strategies that these organizations are utilizing to provide better digital experiences for their patients.
A: At first glance, the tendency is to think of a hospital's digital presence as exclusive to its websites. However, digital experiences are prevalent both outside and inside the hospital network, and encompass other forms of communication as well. Outside the hospital's facilities, a majority of the interactions take place through a hospital's portal site, where patients conduct transactions like appointment scheduling, communication with providers, accessing procedure and test results, etc.
In providing these solutions, hospitals need to consider the variety in the demographics of the people using them and design them accordingly. For example, particularly for people over 65, using patient portals and websites as part of their healthcare journey is not only new, but may be confusing or arouse suspicion.
These older patients may struggle with these technologies, not having grown up in the digital era, and few exclusively manage their own services via these channels. Therefore, hospitals need to consider additional audiences, like caregivers and family members, who act as proxies for patients on these platforms. Ultimately, every individual, no matter what their role, will experience their own journey with a given healthcare organization and much of the quality of their experience will come down to design execution (which I'll get to in more detail shortly).
As far as a marketing or sales funnel is concerned, once a patient or caregiver is within a hospital's facilities, they then enter "convert mode." That is, the journey they experience within the hospital further contributes to their decision about whether they will stay with the hospital for care or find somewhere else to go. Therefore, once patients are at a hospital, it is important to find ways to support them and their caregivers, and digital technologies are a great way to do this. This could be via systems like mobile devices for registration, information kiosks to inform patients where they need to go, push messaging or apps for directions, and follow-up communications with next steps and results. However, if a patient is in physical location A and needs to go to physical location B (separate facilities within the same hospital network), there may be an issue getting the proper data sent over to location B due to disparate data systems. Within the hospital network, the more central the hospital and patient data is, the more seamless the experience.
"Access to vast amounts of information about various healthcare institutions, and their capabilities and offerings, has created a healthcare marketplace. Patients will only get savvier at navigating their choices over time, putting pressure on hospitals to respond to this growing demand for patient-centric information and experiences."
Q: Please give us an example of what you meant when you referred to design execution earlier.
A: We use the term design execution to denote the finer, detailed, creative touches that are added to a user-centered design project to create a cohesive experience with unified branding. In the healthcare space, many hospital networks are built on a series of acquisitions. If the acquired organizations are not properly integrated into the overarching parent brand, it could result in a lack of brand hierarchy and a confusing experience for patients, where they aren't clear on if, or how, the acquired hospitals and facilities belong to the larger brand. This consequently lowers the perception of brand equity among patients.
Furthermore, although patients are appealing to hospitals for a more consumer-oriented experience, it is important to keep in mind that the user who is interacting with a hospital online is different than a user who is shopping for books online. The level of anxiety is higher than that of a typical consumer. Therefore, solutions need to approach patients with empathy and sympathy. I like to say, "lead with a hug, not the facts".
Separate microsites by department or medical specialty are going the way of the dinosaur. Consumers shouldn't be presented with a warehouse, since that is not how they shop for hospital care. Patients typically approach a hospital with the mindset of "I have a problem and I need a solution." This means, for example, that it doesn't help when the patient finds that his/her search for cardiac services provides results with information that's in 10 different places across 10 different hospital sites. Instead, the experience should be oriented to the patient and the way they are thinking when they interact with the hospital through its various brand touch points. As such, cohesive, personalized patient experiences are being given increased importance, and design execution is critical to successfully delivering these types of solutions.
Another gap that we see in the healthcare space is between the highly-specialized jargon used by medical professionals and layman's terms used by patients. Terminology, if not oriented to the consumer, can be intimidating, dense, and overwhelming. One way to resolve this would be via the use of a synonym structure that associates these two groups of terms. Take, for example, the term bariatrics. Unless a patient is also a medical professional or someone who happens to have an affinity for medical lingo, it's unlikely that he/she will immediately recognize the term to be related to the branch of medicine that deals with the treatment of obesity-related issues. This becomes an issue when he/she then enters "weight loss surgery" as a search query and isn't led to the needed information.
Creating a synonym structure can alleviate navigation challenges. Utilizing an industry-recognized standard like the American Medical Association (AMA)-approved taxonomy would be an effective starting point. From there, a synonym abstraction layer that relates to the way consumers think and speak about the services provided by hospitals could be established. Having a content strategy that mirrors a patient's approach to the industry is a great way to create intuitive experiences that make them feel understood and cared for, ultimately resulting in better patient engagement.
Q: Thanks Buck. In what other ways can hospitals approach patients and caregivers as consumers?
A: Hospitals have a great opportunity to leverage their own resources (i.e., doctors and other hospital staff) in supporting patient-oriented experiences. Given the breadth and depth of knowledge among these resources, there is ample opportunity to showcase their expertise, while also educating patients. Capturing information from staff using a templatized approach for managing content can help minimize the temptation to throw in medical jargon, and focus on qualifications. Common skins and structures can help guide them as to the type of content that is needed from them. This will also help them understand that they are producing content for an external audience, and not their fellow colleagues within their medical specialty.
Telehealth is another solution that hospitals are starting to use to reach patients in rural areas, or those who have challenges getting to a hospital. This is an appealing innovation that will be increasingly utilized to save costs and reach a greater number of people who might otherwise not have access to medical services.
Hospitals may also choose to pursue outbound marketing initiatives aimed towards consumers interested in non-emergency and optional procedures (which can often be more profitable). This may also help improve the hospital's profile and encourage patients to have the other work done at their hospital.
Rating sites have become an important part of the buyer's journey in all industries, and healthcare is no different. Zocdoc, for example, is taking advantage of a rating system similar to consumer sites like Amazon or Yelp, in order to give patients the ability to rate their experiences and share their opinions with fellow customers. There is always an element of risk associated with adopting this kind of transparency, but it is also an opportunity to obtain valuable feedback that can be used to provide better patient experiences.
Q: How would you sum up the direction of the hospital digital experience?
A: The healthcare industry has become very competitive. Hospitals, specifically, are being forced to behave like other consumer-facing companies in that they need to find ways to market themselves to increasingly informed consumers who have access to both information and choice.
The overall challenge, then, is to make the healthcare journey as simple and easy to traverse as possible, to the end consumer – almost as if they were hiring a plumber to fix a leak. Being a complex and highly-regulated field that also comes with a lot of jargon, it takes a concerted effort to hide all this complexity from patients and their families. However, by providing this clarity, healthcare brands can help make stressful situations a little less stressful, and this can have huge implications for the wellbeing of their patients and for their value as healthcare providers. Organizations that take this seriously will outpace the competition and be recognized as innovators in the space.
Thanks, Buck! That was very illuminating and provided a lot of great insight into this opportunity that hospitals have to leverage digital to better engage their patients. We appreciate you taking part in our ongoing discussion on how digital is disrupting the delivery of a more patient-centric healthcare experience.