Mark Your Calendars: 10 Can't Miss Edu & Healthcare Digital Strategy Conferences in 2018 - 2019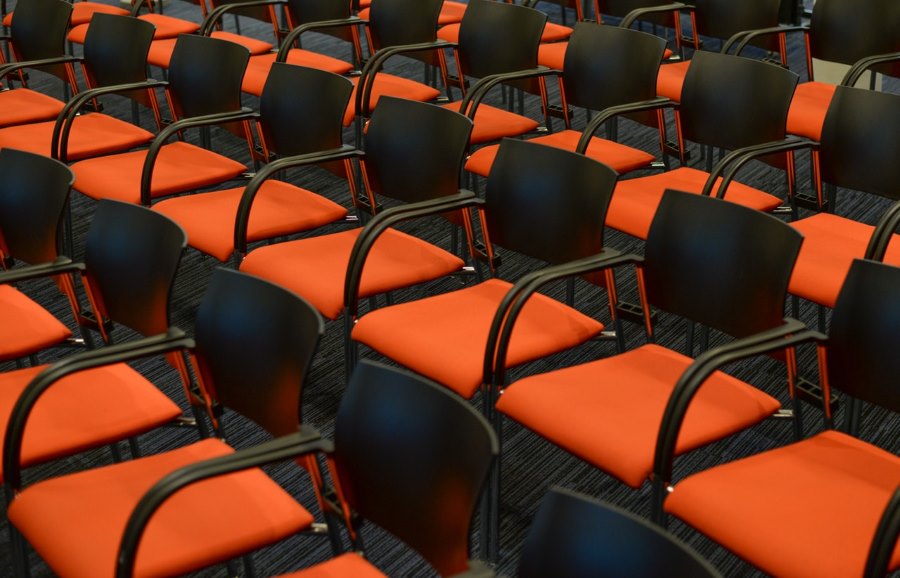 We've identified 10 incredible digital strategy conferences (in Edu & Healthcare) that we believe are awesome opportunities to learn, network, and evolve your organization's digital strategy. We've personally attended some of these conferences over the years, and plan to attend more in the year ahead. We hope to see you at one of them!
Education
There's no denying the role mobile, social media, branding and communication content play in advancing the mission of higher education and reaching core audiences. If you're a marketing professional or digital strategist in higher education, this is the conference you've been waiting for. With over 500+ attendees from 15 countries and 42 states, eduWeb Digital Summit has established itself as the premier conference to learn about the latest strategies for integrated digital marketing for the higher education market. http://eduwebconf.com
HighEdWeb is an annual conference specifically geared towards higher ed professionals who are focused on key digital challenges facing colleges and universities. This year's conference will feature renowned keynote speaker Sir Ken Robinson, an authority in creativity and innovation in education, and author of the NYT's best-selling book The Element: How Finding Your Passion Changes Everything. Featuring workshops and multiple tracks, this 4-day conference is perfect for professional development for developers, marketers, designers, writers, and others passionate about digital in the higher education market. https://2018.highedweb.org
This year's Educause Annual Conference will be held in the Mile High City of Denver, Colorado, bringing together the largest community of higher education IT decision makers. With over 8,000 attendees and one of the largest exhibitor halls featuring over 275 exhibitors, the conference will also feature unique activities including a pitch competition. Attendees will also have access to ample refreshment breaks, lunch, and dessert stations, making this a great opportunity to spend time learning and sharing with peers. https://events.educause.edu/annual-conference  
The American Marketing Association (AMA) hosts their annual symposium for the marketing of higher education. With attendees coming in from all over the world, this conference is great for getting a global perspective through networking, sharing, and learning. Alongside 1,200 fellow attendees, you'll be able to hear insights from Arne Duncan who was the ninth U.S. Secretary of Education and served under President Obama. You'll also get to hear from Kate Turkcan, VP of Kantar Consulting, and Head of Youth Insights. https://www.ama.org/events-training/Conferences/Pages/2018-Symposium-for-the-Marketing-of-Higher-Education.aspx  
If you're looking for the inside scoop from actual higher education institutions about inbound marketing for higher ed, look no further than Converge 2019. Hear directly from presenters representing prestigious universities and college including Harvard, Temple, and UNC Chapel Hill. You'll also have access to compelling content through interactive workshops. This 3-day event will bring together a variety of education professionals from deans to enrollment leaders and recruiters. You'll also get to interact with CMOs and digital strategists who understand the challenges of recruitment and marketing in higher education. Don't forget to pack your school insignia and join the fun at the Wednesday evening tailgate reception hosted at the College Football Hall of Fame! http://convergeconsulting.org/converge2017
Healthcare
Health 2.0 is an exciting conference with over 100+ speakers, 150+ live tech demos, interviews of several top CEOs, and more! Attracting over 2,000 attendees, this gathering will focus on the innovations that are revolutionizing the global healthcare arena. Perfect for thought leaders, innovators, investors, start-ups, and providers, this multi-day conference is the place to get an in-depth look at cutting-edge tools and ideas in a digital space being transformed by machine learning, AI, and more.
Last year, Velir's VP of Data Strategy, Andy Krackov shared insights on how data can be utilized to garner insights that can help transform everything from clinical research to driving down costs and optimizing patient care. https://health2con.com
The Healthcare Internet Conference (HCIC) organized by Greystone.net is perfect for IT, digital marketing, PR, and communications leaders alike. Whether you're in charge of your organization's website, intranet, portals, CRM, or marketing channels (including social), this conference is the place to be to learn about best practices for healthcare brands from leaders in the space. Vendors from around the country will be sharing their latest solutions and educating users about emerging technologies. Case studies will provide a real-world view of how to integrate the latest strategies into your organization.
In addition, we'll be speaking at this year's conference! Look out for more details on our blog over the next few months.  https://www.hcic.net
We've entered the era of "retailized" healthcare sites, a testament to the power digital platforms like Amazon and Netflix have on setting customer expectations in all industries. At this conference, you will learn how to navigate the increased demand for consumer-centric solutions in healthcare as well as utilize data to personalize healthcare advertising. This conference attracts high-level executives in the healthcare space (~95% of attendees are director level or above). https://www.theinnovationenterprise.com/summits/digital-marketing-in-healthcare-summit-philadelphia
This 8th annual conference is packed with talks from digital marketing executives and leaders from a variety of companies. It provides the ideal opportunity to share strategies to overcome the most common challenges facing the medical device industry when it comes to using digital solutions to engage with potential customers. Geared at marketers, this conference addresses how to create and disseminate content to physicians and medical professionals, including discussions on channels, platforms, and more. The conference features a marketing and sales collaboration day, along with networking breaks throughout the conference to provide opportunities to learn and share with other attendees. http://exlevents.com/digital-marketing-medical-devices
The Summit is a one-of-a-kind opportunity for senior-level marketing, sales, and biz dev executives from hospitals and health systems to come together to share actionable strategies around helping consumers access the information and services they need effectively and quickly. In this rapidly-changing space, healthcare professionals can learn through case studies about topics including advancing data-driven marketing, strengthening digital, mobile, and content strategy, and utilizing the latest advances in technologies and tools, including marketing automation and AI. https://www.healthcarestrategy.com/summit
Have you attended any of these conferences? Are there any other digital conferences in healthcare of education that you would recommend? We'd love to hear your experiences. Feel free to share your thoughts below or Tweet Us @Velir!