All About Website Personalization: Common Questions, Challenges, Strategy, and Ethics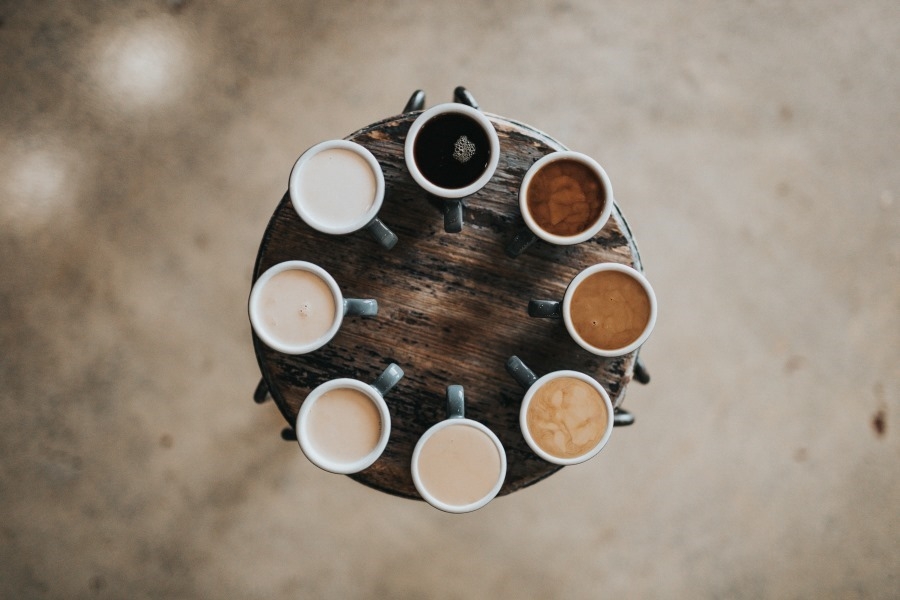 Mark Stiles, Principal Developer at Velir and Director of the Public Interface video series sat down with Matt Richardson, Senior Business Systems Analyst at Velir to discuss the value of website personalization. Matt shared his thoughts on why personalization is critical to meeting customer needs and ultimately creating brand loyalty.
In this episode, you will learn:
How to handle some of the common roadblocks to implementing personalization. (0:59)
What you need to know to get your site up and running with personalization. (2:20)
Guidelines for implementing an ethical personalization strategy. (4:18)
"To get good results from personalization takes some time. You have to gather data, and then use that data to enhance the website and the experience for the users on it."
Video Transcript (Edited for Clarity)
Mark Stiles: Welcome back to another episode of Public Interface. My name is Mark Stiles and today I'm going to be talking with Matt Richardson, one of our very own Senior Business Systems Analysts. He's been working for more than three years in Sitecore rebuilding and redesigning with personalization in mind. He's been a speaker at the HCIC, which is a healthcare internet conference and he's a prolific writer on our very own Velir blog. Today we're going to be talking about the value of personalizing your website but if this is your first time go on and subscribe to our channel. We have interesting topics like this all the time and you don't want to miss any of the future discussions we have.
[Public Interface Intro]
Velir Presents
Public Interface
The Value of Personalization
Mark: Matt, thanks for sitting with me.
Matt Richardson: Mark, thanks for having me.
Mark: So let's just jump right in. When you're dealing with clients what are some of the most common things that they ask you about personalization?
Matt: Some of those common questions that we get from clients are really around the thought work that goes into personalization. Many of the clients can dig into the system and really start to figure out the nuts and bolts but they tend to struggle when it comes to how should they think about this and why, when, and where should they use this on the site in order to see significant impact.
Mark: It's a complicated topic—I've seen a lot of clients don't really use it at all. What are some of the common roadblocks that are in their way to getting it implemented?
Matt: To get a good result from personalization it takes some time. You have to gather data and then use that data to enhance the website and the experience for the users on it. But, additionally, getting internal buy-in from teams in your business to put money, time, and effort behind it can often be a struggle for businesses. We've had to work with clients before to help with internal pitching materials so they can go to their stakeholders and convince them that this is a route they should be taking.
Mark: As good partners we want our clients to have a good experience getting this getting into it. What are some of the things that you would recommend that a client know before they get involved so they get up and running and have a really great experience?
Matt: You're definitely gonna want to know what your communications team or your marketing team's primary goals are on and off the website, but specifically around the website. And actually spend some time digging into those and what those mean and what those major conversions are on the website. Depending on your business model, that will change from buying a product or registering for an event to signing up for a newsletter subscription.
Mark: We're largely building websites to implement personalization on, but these aren't the only systems that are involved. What are some of the things that clients need to know about?
Matt: The website is only one channel in your overall marketing strategy—we talk to in this day and age clients on multiple different channels whether it's through Facebook and Twitter or whether it's through billboards and newspaper ads and they're really all part of the overall marketing strategy—the website being only a small part of that. If you spend a lot of time and money redesigning a website and personalizing it to the ends of the world, but you don't actually get anybody to visit your website, it doesn't do you any good. So those other marketing channels which are really meant to drive the traffic there are really important to focus on too.
Mark: You want to be able to have one kind of place where you do all this work, and you want them to be integrated well.
Matt: Yeah, they're usually handled by other systems too, so whether it's your email marketing provider, or an ad provider, or whatever those venues you're using might be, making sure that we can integrate with those other systems to enhance the personalization on the website…
Mark: Really make it sing.
Matt: Yeah, you want that cohesive marketing communication strategy across all of the channels whenever possible.
Mark: There's another interesting conversation that's happening around ethics. I read a lot about the ways we track people, and the types of information we track, and how we let them opt out. What's a good set of rules around building something that's ethical and has a good sense of personalization versus something that's a little intrusive?
Matt: Where that line is drawn can differ from individual to individual, but we find the by and large you can hit a really good place with that if your primary focus is consistently trying to help that individual. If you take it too far it can definitely start to get weird and creepy, but as long as your end goal is to enhance their experience and to make that as seamless as possible—to help them do the things that they already want to do, you usually wind up in a really good place.
Mark: First, do no harm.
Matt: Right:
Mark: All right that pretty much wraps it up. Thanks for taking the time on your busy day to sit with me and answer some questions
Matt: Happy to talk about it, any time.
Mark: That wraps up our episode today. Thank you for watching, and if you're interested in getting to know some of the other interesting topics that we discuss, follow us on Twitter (@Velir), subscribe to our YouTube channel, or even come and read some of the things that we're writing on our Velir blog at velir.com. Thank you!
[Outro Music and Closing Credits]
Special Guest: Matt Richardson
Produced By: Velir
Directed By: Mark Stiles
Velir
Connected Digital Experiences
velir.com/pi
[email protected]
617.491.6900