Women at Velir Offer Career Advice: Speak Up, Be Patient and Open

At Velir, we're dedicated to diversity, equity, and inclusion (DEI) from our hiring practices and policies to our company culture. We're always looking to support and hire underrepresented groups, which is why we partner with networking organizations like She Geeks Out that generate opportunities for women and other marginalized genders in technology.
It's this dedication to DEI that's helped us find powerhouse women to work at Velir who have shaped our agency into a diverse, inclusive space where we can all bring our passion and enthusiasm to work—every day. To showcase their knowledge and experience, we asked our female leaders: What is one piece of advice you'd give to your younger self? Here's what they had to say.
Speak Up: Don't Be Afraid to Share Your Opinion
Nicole DuRand, VP, Managed Services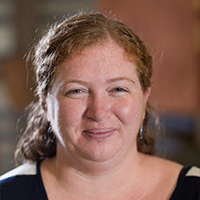 "Speak up! If you have a question about something or are unclear about it, chances are someone else has the same question. By asking questions and getting clarification, you show that you care about the discussion and are an active member of the conversation. If you have an opinion or idea about something, share it with the team. Listen to others and understand their point of view, but don't let that overshadow your own perspective and opinions. At the end of the day, never forget that you bring a unique perspective to the conversation and your input and ideas are valuable!"
Ari Ross, Front-End Developer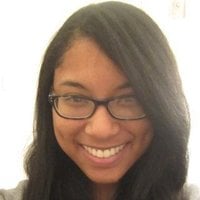 "I would tell my younger self that it's okay to speak up and share your ideas and opinions. You don't need to filter your thoughts thinking that the only ones worth mentioning are the "new, exciting game-changers," and you don't need to change yourself completely to fit the culture. People come from all sorts of different experiences and backgrounds, so what may be obvious to you may be completely new to others. Let others know what you're thinking, and you will find yourself and those around you growing."
Alanna Tomer, Senior Experience Designer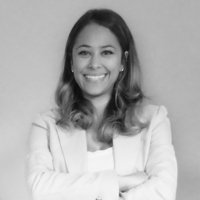 "Speak up: let out those overflowing ideas you store in your head. You can find a million reasons not to speak up, whether you're afraid that your idea is less valid than others, scared of judgement from others, or nervous to have a different opinion. Believe in your ideas and find the courage to speak up.
Don't wait for the right opportunity — when it comes to mind, say it! Sharing your idea, whether people agree or not, presents your unique perspective and can spark a new idea for someone along the way.
Be open to feedback. Don't get discouraged if people don't agree with your thoughts — you'll learn something from their insights. I've learned that it's a balance between listening and being able to speak up. You will learn so many things along your journey in your career; sometimes it's nice to sit back and take in as much as you can but at the same time, don't be afraid to contribute your ideas!"
Sherri Alexander, Director, Front End Development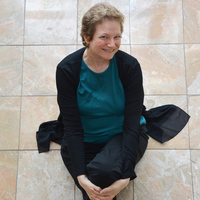 "Be confident in yourself and your abilities. Those leaps of faith you've been thinking about are leaps worth taking! Don't be so afraid to make mistakes because every mistake is a gift in disguise, offering you an opportunity to improve. Oh, and keep an eye out for something called the "World Wide Web" thing…I hear it's going to be pretty great."
Katie Robertson, Associate Account Director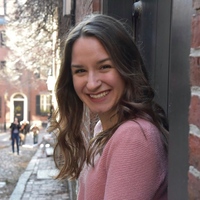 "Clarity and self-awareness are key to making sure you don't settle. While it's never too late to change your career path, it's far too easy to slip into autopilot and wake up in a few years wondering why you feel so burnt out. Two specific pieces of advice I'd give to get ahead of this and take control of your career path now:
At any one point, you should understand the growth trajectory you are on in your current role and company—what would your job two or three promotions from now be like? Is it a role that allows you to flourish in your strengths, or is it something that stresses or drains you? Is it closer to the right fit or further from it?
It's okay not to know what "the perfect job" for you would be, but one thing you can do is take an ongoing inventory of the parts of your job that energize and fulfill you, and what you wish you could do less of. Over the years, having this clarity will inform the small decisions you make each day that don't seem like much, but could end up shifting the course of your career path in the direction that is better for you. Work toward creating a day-to-day that is filled with those things that energize you and write those experiences down for your next job search."
Maris Hanson, COO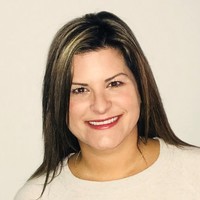 "My advice to myself and to anyone else who is beginning their career is to have patience. Not all career opportunities are easy to see. Businesses are always evolving, and growth opportunities are built into evolutions. Pursue challenges, follow your instincts, have a voice, and do not fear failure.
Focus on your strengths, acknowledge your weaknesses, and don't take yourself too seriously. Have some fun along the way and always pass the ball, assists are better than goals."
Amanda Strout, HR Generalist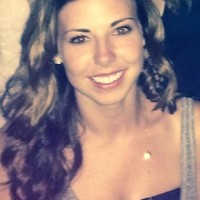 "Most people don't have it all figured out the way you think they do. Careers, goals, and life in general are always evolving and it's worth the investment in yourself to frequently take a step back and think 'What motivates me? What have I enjoyed (or disliked!) most about previous positions I've had? What hard AND soft skills do I bring to the table?' Being self-aware and confident in your abilities will help you make decisions that will lead you down the path to a fulfilling and rewarding career. Challenge yourself, have fun, and do your best to find humor or positivity in the difficult times."
Our women leaders at Velir have a lot of great advice to offer, especially if you're just starting out in your career. Their suggestions about speaking up and getting to know yourself can take you a long way in the tech field. As an agency we're proud to have so many insightful women in leadership positions. We value their intellectual and cultural contributions that help make Velir such an open, diverse, and inclusive place to work.
--------
Velir is always on the lookout for talented, passionate, and ambitious folks to join our team — either in Somerville or remotely. Learn about our culture, see the most recent work we're proud of, or apply for one of our open positions.