Velir's Women's Initiative Event: A Panel on the Impact of Mentoring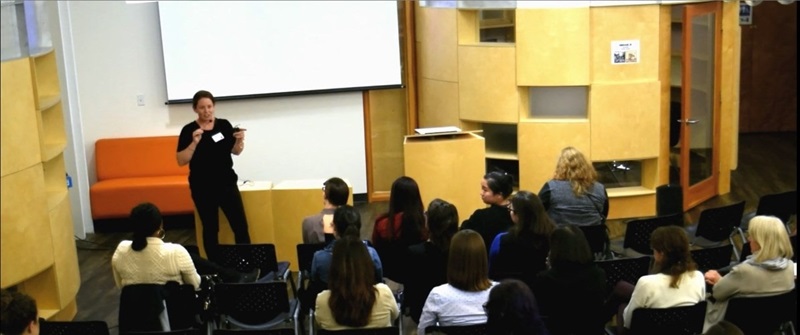 Update: Check out our recap of the event and view the video compilation here.
Velir's Women's Initiative (WIN) is very pleased to announce an after-work networking event including a 60-minute panel discussion by these incredible women leaders about the impact mentorship has had on their professional lives:
Tacita Mowry, Senior Engineering Manager, Salsify
Laurie Connors, VP Human Resources, Commonwealth Care Alliance
Kate Berseth, Executive Vice President North America, EF Education First
Stania Augustin, Manager | Administration, Training, Communication & Projects, Partners HealthCare
Helen Adeosun, Co-Founder and CEO, CareAcademy.com
Anne Bosman, Regional Director, General Assembly
Pardees Safizadeh, Customer Success Manager, Evergage
Emily Sterzin Hughes, AVP & Director, Corporate Strategy & Research, Liberty Mutual Insurance
You'll hear about their career ups and downs, lessons learned about leadership, and the steps they've taken to create success in their professional lives in a way that works for them. They'll also discuss the role mentoring has played in supporting their success, and offer wisdom and lessons learned about how to navigate the unique challenges they've encountered as women leaders. The panel discussion will be followed by a Q&A session that's open to audience participation.
Sign up for the event here.
This event is open to all women and allies. Velir is committed to creating and nurturing a community of women that is supportive of one another, and invests in supporting the growth of women in technology. Men are encouraged to attend, so they can learn about the intricacies of being strong coaches and mentors to women.
There will be food from Dig Inn, drinks, mingling, and networking before and after the panel discussion.
We hope you'll join us for this inspirational evening where you may find your own mentor or offer to share your career experience and insights with a new mentee!
Velir WIN Panel Event - Impact of Mentoring
Date and Time
Tue, June 27, 2017
5:00 PM – 7:30 PM EDT

Location
Velir
212 Elm Street
Somerville, MA 02144
Cost: Free
About Velir
Velir is a full-service Digital Agency that designs and develops enterprise web solutions for experience-driven websites. Our clients range from the world's largest non-profits to Fortune 500 brands. We pride ourselves on our people-first culture and a low-ego workplace that embraces experimentation, collaboration, and continuous improvement.