Empowering Endocrine Society with an SEO Strategy
A comprehensive SEO strategy built for client teams to execute.
Overview
Velir helped Endocrine Society (ES) address plateaued organic search traffic by partnering with them craft a new SEO strategy. Using the four corners of SEO, we looked at two websites to identify SEO issues, rank them, and address them based on each site's objectives. Since the client's development team wanted to implement our recommendations, we also educated them on how to make changes. The result was a year-long SEO strategy with timelines for development and support to help the client make improvements. Starting to execute on this plan led to a 33% year-over-year lift in total organic traffic.
URL
Challenge
Endocrine Society's organic traffic plateaued over the course of a year, which led them to reexamine their SEO strategy. They have two websites that have different goals and audiences. So, they asked Velir to identify issues on each site, rank them based on their impact, and address them based on each site's objectives. One site, Hormone.org, focuses on patient care and broadening the understanding of how hormones play a role in health. The other site, Endocrine.org, focuses more on researchers, clinicians, and the general medical community. This made constructing a two-site SEO strategy challenging because we had to consider both sets of audiences and business goals when developing our recommendations.
Endocrine Society's key challenges included:
Improving plateaued organic search performance
Identifying, ranking, and addressing SEO issues for two separate sites
Developing a single long-term SEO strategy for two websites
Approach
We conducted comprehensive SEO assessments of both websites to find areas of improvement. When performing our assessments, we looked holistically at the website to cover all four corners of SEO:
Technical SEO
We emulated search engines to determine the crawlability and indexability of each website, addressing technical concerns which could impede performance.
Things we considered: indexability, structured data, internal links, navigation, site speed, mobile optimization, and more
Web analytics
We analyzed historical trends in organic traffic and keywords, uncovering important insights from data to help with a future organic strategy.
Things we considered: historical trends and keywords referring traffic
Off-Site SEO
We looked at both websites' backlink profiles and assessed incoming link quality and potential backlink opportunities which would increase site authority and search performance.
Things we considered: backlinks, penalty checks, social sharing, content types, and syndication
Content
We found areas of content that could be improved to help both users and crawlers find, navigate, and index the site.
Things we considered: meta data, duplication, plagiarism, social shareability, and a content breakdown
Planning, prioritizing, and educating
Through our SEO Assessment, we identified key areas of improvement for both of Endocrine Society's websites. Since search algorithms change yearly, we looked at long-term trends we saw with top performing sites and used them to form a prioritized SEO strategy. Then we broke down our recommendations by effort and potential impact, to ensure our plan would generate better organic performance through a combination of quick wins and larger fixes.
Since the Endocrine Society's development team wanted to implement our SEO recommendations, we created prescriptive and educational documentation for them to make these changes themselves.
Our approach included:
Assessing and recommending technical improvements for both websites
Building a comprehensive strategy that combined efforts for both sites to increase overall audience reach and engagement
Supporting Endocrine Society's developers through education and instruction on how to influence organic search performance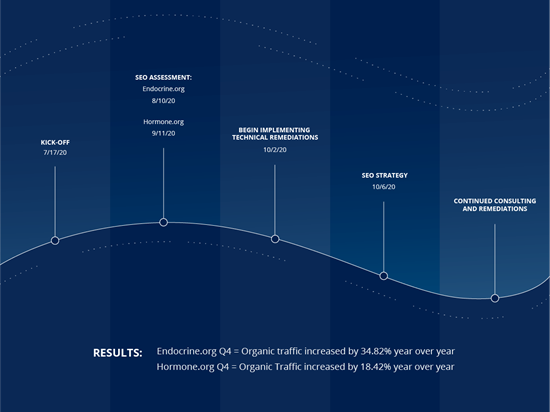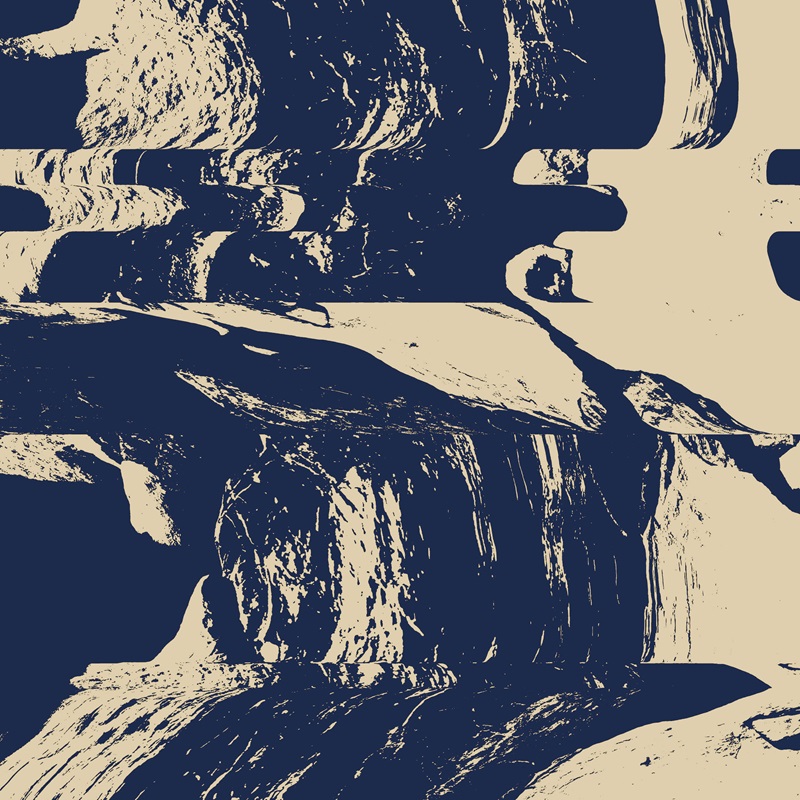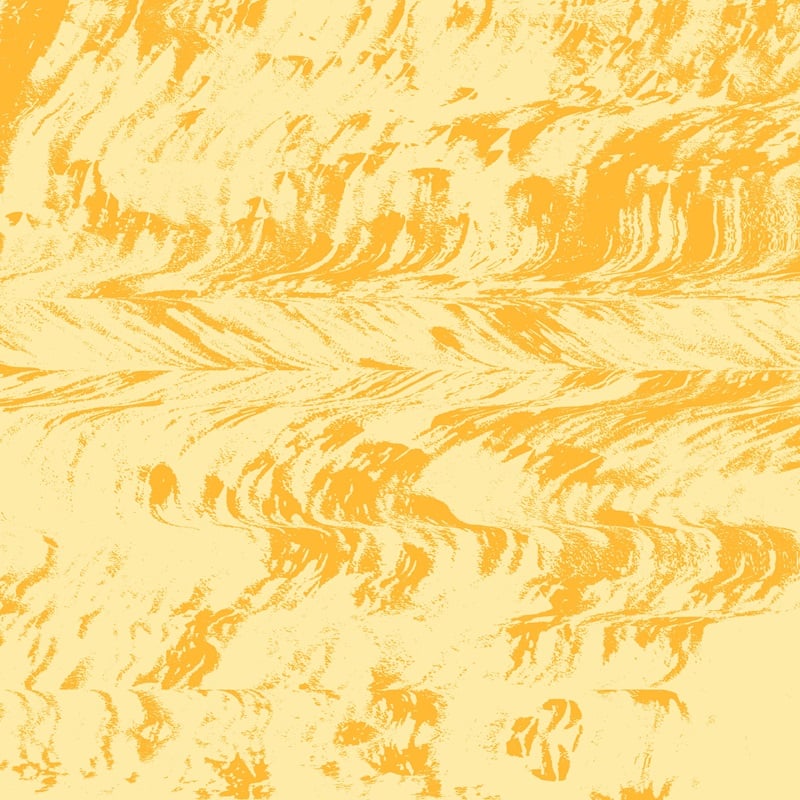 "Our staff appreciates Velir's consultative, educational approach to SEO. Their work is allowing us to build our capabilities in-house, while we continue to reach out to them for consulting. We're excited that we're seeing improvements in a few areas already, and that we have a clear SEO plan for the next year."
Mike Fletcher —
Endocrine Society
Solution
We performed our SEO assessments and crafted an SEO strategy that outlined a year's worth of opportunities for Endocrine Society's web team. Our presentations and deliverables were designed to give their team a deeper understanding of SEO. Also, our strategy included shared timelines for development tasks, since we wanted to help their team increase its implementation efficiency.
Education and support
We presented our SEO assessment and strategy to educate Endocrine Society on our findings and proposed path forward. This in-depth presentation served as an outlet for questions from their internal marketing, development, content, and leadership teams.
It was important to Endocrine Society that their development team feel educated and empowered to make their own SEO decisions. They didn't want to continually depend on outside agencies for SEO help, so we provided them important education to set them up for future success.
After this initiative, we continued to support The Endocrine Society in an SEO capacity. As partners, we continue supporting them on an as-needed basis and help them ensure our SEO recommendations are implemented correctly.
Results
A 33% year-over-year lift in total organic traffic the month after implementing some our recommendations, compared to only a 7% lift from the previous year's improvement (2019 vs 2018)
Concrete strategic and technical advice on how to improve organic performance for both websites
Educated internal teams at Endocrine Society, trained on how to implement SEO best practices


See more case studies and client work we're proud of