Redefining the Patient Experience in this Digital Era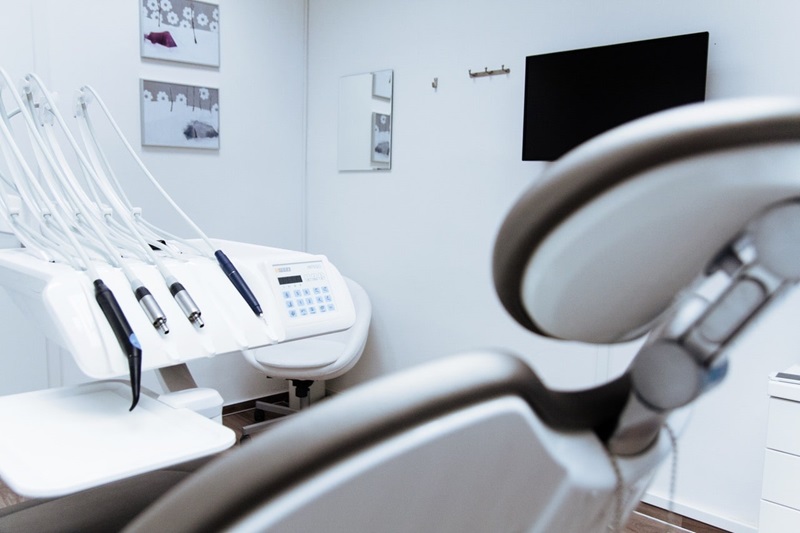 People are taking charge of their health. Apps and wearables have become commonplace in tracking and measuring any number of personal health metrics and the internet is usually ground zero for initial research when troublesome symptoms or conditions start to surface.
The evolving technology landscape has allowed people to be more informed now than ever, with a plethora of options to choose from when researching a decision before moving forward with a purchase. These shifts in consumer buying behavior are challenging the status quo across industries, especially heavily regulated and institutionalized ones like healthcare. A survey by the Pew Research Center identified that one in two (~59%) American adults had looked online for health information in the past year. Consumers are shopping for healthcare services and products similar to how they would make a purchase through Amazon or any other consumer brand, and their expectations for better accessibility and experiences are forcing healthcare brands to rethink their engagement models with the patient as the focal point.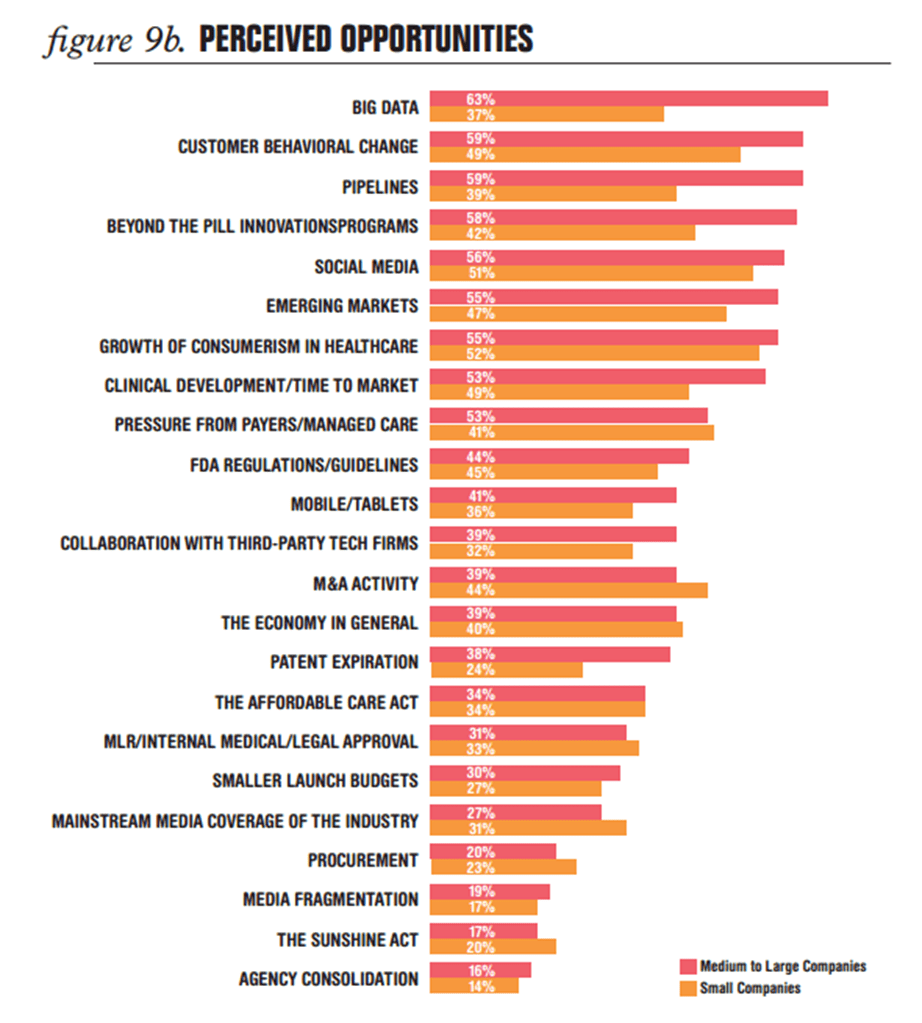 Healthcare brands' perceived future business opportunities
So, what exactly do we mean by the patient experience?
"The patient experience covers every touch point and interaction that an existing or prospective patient (or individuals acting on their behalf) has with a healthcare brand."
For example, if we're looking at a hospital network, these touch points would include:
All of the initial research that they might perform on their symptoms/conditions, the related services that the organization provides, and its competition

This could happen via search engines, the hospital's website, marketing collateral, competitors' sites, discussions with family/friends/health care providers, industry journals and publications, ratings and review sites, etc.

Scheduling an appointment

This might take place through the website, mobile app, or phone/customer support line
Sometimes personalized forms are provided prior to an appointment to expedite it

Visiting facilities for treatment

Points of contact include staff, mobile apps, POS systems, intake interfaces

Follow-on care and assistance

Post-op treatment and care
Billing and insurance
As you can see there is a broad spectrum of potential points of interaction between a healthcare organization and its target audiences, and each point offers an opportunity to provide value and deliver on brand promises.
How can healthcare brands deliver a better patient experience and what role does digital play in making it seamless?
There are a number of avenues that could be chosen in pursuit of this goal and this list is certainly not all encompassing, but these 6 areas are good starting points for taking charge of the narrative.
Pay attention to the changing landscape
As with most challenges in life, it starts with acceptance. The rate of adoption of the latest in web and digital technology, by consumers, continues to grow at an incredible pace. Unfortunately, the same cannot be said for the digital presence of prominent healthcare organizations, which lag behind at an equally alarming rate.
In this new digital world, people are starting to play a much more active role in managing their health and aren't choosing care providers based on the closest available facilities. While location still factors as an input to the decision making process, a study by Google shows that the organization's reputation, adoption of technology, and recommendations from friends, family, and physicians also play an important role.
With patients at center of this new value-based system, healthcare brands have to accept the changing dynamics and meet patients' expectations for better experiences, amenities, and digital services, or they risk losing out to competitors who are investing in doing so.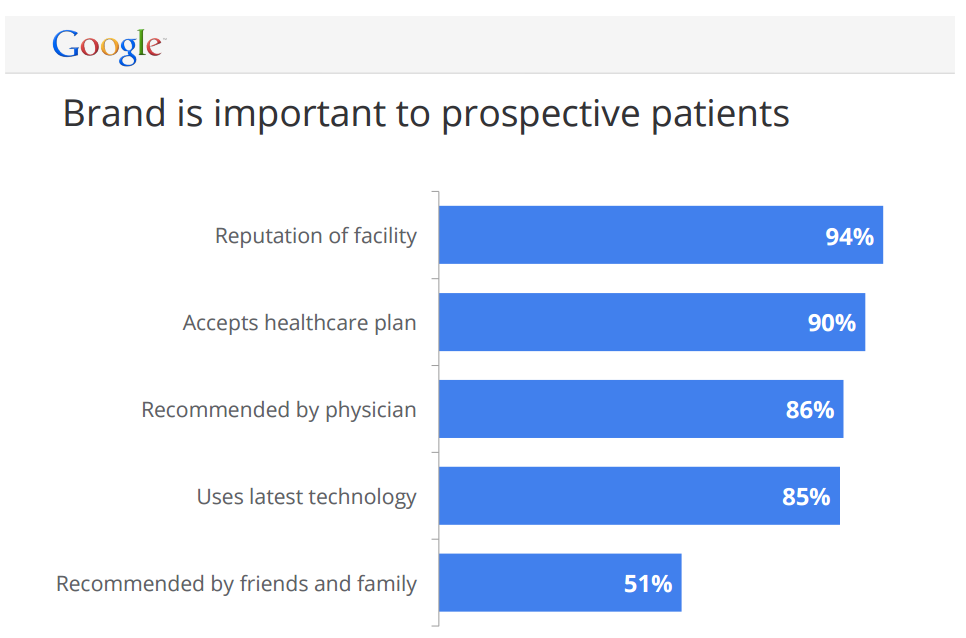 Criteria that patients use in their decision making process for choosing a facility
Empower patients to be active partners in managing their health
A significant amount of attention should be given to patient engagement as a part of the overarching strategy. A seamless patient experience demands that not only will the patient be provided with resourceful tools and information, but that they will be delivered in convenient ways and followed up on to ensure that they are being used and understood.
"Setting up patients to be strong partners in managing their own health is a key aspect of patient success."

— Lisa Allen, Chief Experience Officer, john Hopkins Medicine
Personalization is a key component to this strategy. An in-depth understanding on a given patient's needs, behaviors, browsing patterns, and medical records will allow for the delivery of contextual and tailored experiences on platforms/devices of their choice.
Trust and transparency are key
Without its audiences' trust a healthcare brand has nothing. Empathy is a critical contributing factor to building trust and creating patient experiences that will be remembered and recommended. Remember that patients (and their loved ones) are most likely interacting with these organizations during times of sickness, anxiety, and agitation. Therefore, these touch points should provide relief and put them at ease rather than adding to their stress.
All too often, we see healthcare organizations speaking to their audiences using heavy and confusing industry/medical jargon, which is the quickest way to lose a potential customer. Instead, these brands should look to adopt content strategies that focus on empathy and caring. Personalization also allows for contextual information as patients migrate through stages of diagnosis and treatment to help provide the right empathetic response at the right moment of their patient journey.
"Patients and caretakers are looking for solutions to problems, not just the specific services of a hospital or the credentials of the doctors. Content that displays empathy and sympathy for the patient will help create engagement. Lead with a hug, not the facts."

— Brendon Buckley, VP of Digital Enablement, Velir
Providing an open and honest space for patients to provide reviews on their experiences can be another way to display transparency and boost patient trust. And finally, ensuring the strictest adherence to patient privacy and associated laws will help seal the deal with creating a reputation as a trusted advisor and provider of quality health care.
The website as a unifying hub
A well-designed and thoughtfully implemented website can be the glue that holds it all together and a complete game changer for the patient experience. Websites can play a role in aiding patients throughout their journey from initial visit, to the operation or treatment they seek, clinical outcomes, and follow up. With the help of a solid analytics implementation, a site can provide useful insights on patient needs and behaviors, and can be used to tailor the entire patient experience to improve engagement.
"The ideal patient experience involves all systems talking to one another and using the same information. Providing patients with a single log in/portal area (to schedule appointments, see their results, and manage their profile) that is also connected to a personalized website experience creates a seamless environment and greatly improves ease of use."

— Andy Gradel, Senior Director of Digital Marketing, Main Line Health
The latest trend for the space in digital is the move towards platform economies that are powered by platform technologies. "There are two things happening that combine to create a platform economy," says Senior Global Managing Director for Accenture Health, Dr. Kaveh Safavi. "On the technology side, we're moving from discrete technologies to what we call platforms. Platforms are really an architecture that allows multiple technologies to work together."
Healthcare organizations can adopt this trend by using the web content management solution that powers their websites to serve as the foundational hub for their other digital marketing and patient engagement technologies. This allows content and data to be stored in a single repository, and passed back and forth between a variety of 3rd party technologies and applications.
"The ideal patient experience involves all systems talking to one another and using the same information," says Andy Gradel, Senior Director of Digital Marketing at Main Line Health. "Providing patients with a single log in/portal area (to schedule appointments, see their results, and manage their profile) that is also connected to a personalized website experience creates a seamless environment and greatly improves ease of use. Where most organizations fall short is that they create two siloed experiences – one on the public site where the user is left to wade through thousands of pages to find what they want, and one on a secure portal where they can perform transactions but not search for services beyond that. By leveraging that authenticated experience across both the portal and the website, organizations could provide users with a much more relevant, satisfying experience that surfaces key content at key moments in the patient journey."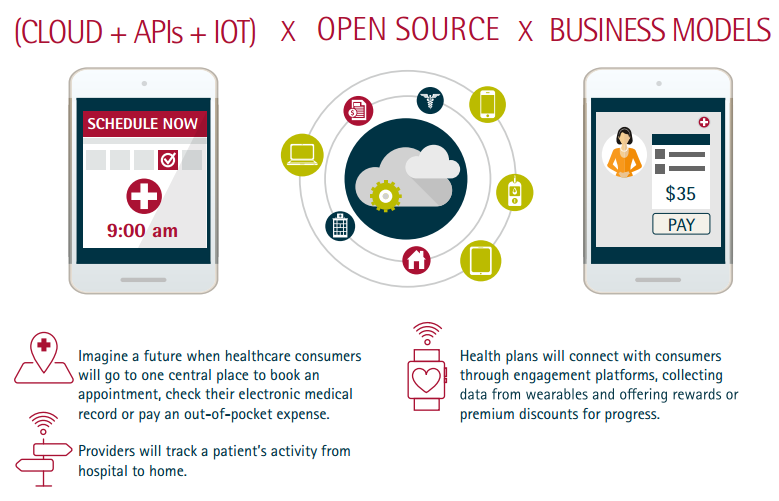 Future healthcare systems will be based on platform economies
Budgets are precious, spend them wisely.
While changing political and economic factors are causing a number of healthcare organizations to report changes in their marketing budgets, this MM&M/Ogilvy Healthcare Marketers Trend Report reports that the degree of change is small. Instead, the more important story is one of budgets being reallocated to serve diversifying audiences and new forms of media.
"Big-picture-wise, I don't see [marketing] budgets shrinking. I see them being reallocated," says InteloMed President and CEO, Jill Schiaparelli, in the report.
The results from the Healthcare Marketers Trend Report demonstrated that the trend toward a greater use of digital channels would continue. "86% percent of survey respondents said they used digital channels to reach target audiences during 2015, up from 82% in 2014. The use of websites (78% of respondents used them in 2015 versus 71% in 2014), digital sales materials (57%/46%), social media (51%/43%), digital ads (50%/44%) and mobile/tablet apps (40%/30%) to reach coveted audiences all surged."
Therefore, it's a safe bet to follow evolving consumers and meet them where they are as they continue to make the transition from traditional to digital media.
Another way to see better ROI on marketing spend is to invest in smaller, more frequent projects that result in the right improvements to your solutions. Iterative or agile projects where updates are defined, implemented, measured, and refined are an effective way to get more out of marketing investments and are also, easier to sell to executive stakeholders.
Staff up!
Organizations can put the right strategies in place and upgrade to the latest technologies but it would all be a waste if they didn't make similar updates to the 3rd leg of the digital trifecta: people. Healthcare brands need to reimagine their workforce and ensure that they have the right teams in place to manage these new solutions effectively. Staff will need to be provided with training so that they have the necessary skills sets to utilize and deploy these solutions as intended. Given how deeply integrated technology will be in almost every facet of back-end workflows, a high comfort level and adaptability with using new technologies will be an especially desirable trait to look out for in employees.
Seamless Patient Experiences have been all the buzz in industry circles of late. Soon, they will not be the gold standard but rather, the standard, and healthcare brands that invest in optimizing every aspect of the patient experience will win in this new paradigm.
Over the next few weeks we'll be interviewing leaders from various organizations across the healthcare space to get their take on this topic and how digital is disrupting how they deliver on it. Stay tuned for more and in the meantime, we'd love to hear from you on your successes and challenges with implementing a better patient experience.