Digital Trends in Healthcare for 2017: A Discussion with Andy Gradel, Main Line Health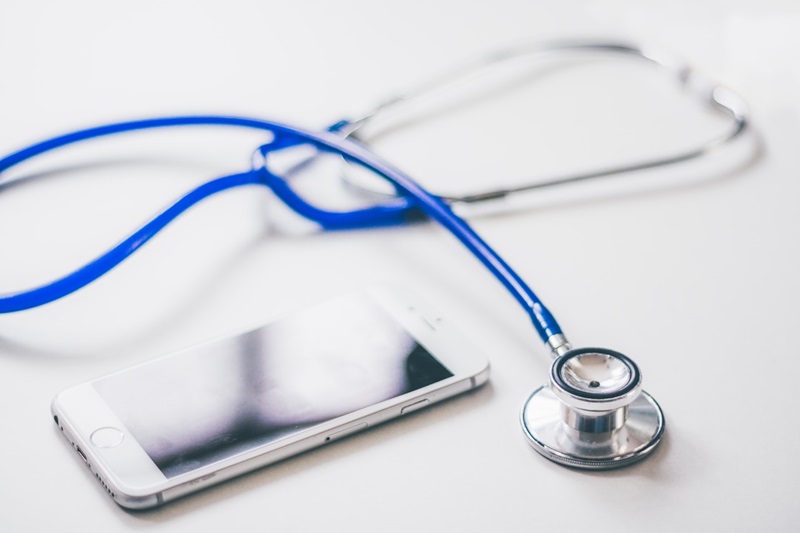 The digitalization of healthcare and the challenges that arise with adopting this concept have been top of mind here at Velir. Over the past few weeks we engaged in a series of conversations with leaders from various organizations across the healthcare space.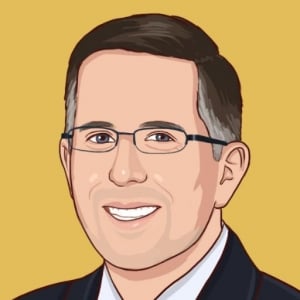 We have been interested in getting their take on how the patient experience has been redefined by digital technologies and mediums, and new approaches that they are utilizing to deliver seamless experiences with the patient as the focal point. As a part of this effort, we sat down to chat with Andy Gradel, System Director of Digital Marketing at Main Line Health, one of our healthcare clients, to talk about digital trends in healthcare for 2017. Andy had some great insights to share.
Q: Hi Andy, thank you for taking time to speak with us today. To start off, let's dive into the topmost priority you believe needs to be addressed at this time in the digital healthcare space.
A: Here at Main Line Health, we're increasingly focused on how we can help our patients navigate the complexities of healthcare and easily find what they need within a minute or two on our site. Reducing friction really was the core reason we moved away from a hospital-centric architecture to a more patient-centric structure, in which patients feel that they can find comfort and answers to their questions and problems without being presented with too many choices at once.
It is challenging to do, given so many competing priorities and pressures for real estate, but this is where we need to be. It is increasingly important given that we're in one of the most competitive healthcare markets in the country, where patients can choose from a number of well-known providers, and are becoming more empowered by the day to shop for healthcare as they would any other product or service.
Q: That's great and it resonates with what we're seeing across the industry as well. Can you talk about key components that you believe make for a successful "shopping" experience?
A: Content is key to initially engaging patients. As I mentioned, they are trying to get answers and solve a problem. It is imperative that digital touchpoints are oriented to be intuitive to use and help patients uncover relevant content quickly. And, with only 30% of our traffic entering through the homepage, one of the biggest challenges is that there are nearly 10,000 paths a user could be taking through our site to find the doctor, service, class, location or any other information they need. That's where a robust taxonomy structure is key to helping us surface appropriate relational content throughout the site in order to do our best to lead our visitors down the right path.
Q: And what about the rest of the patient experience?
A: Having spent a decade and a half creating websites for providers, the ideal patient experience sometimes feels like eternal vaporware, but it would be a seamless experience where all of our systems are talking to one another, leveraging single sign-on with a consistent look and feel. We're offering various portal experiences for our patients now, that provide for secure messaging, appointment scheduling and other features. With our planned migration to Epic's MyChart product, our multiple patient portals will be consolidated and offer a much more robust experience. However, the larger goal really needs to be extending the authenticated experience beyond the portal – which has traditionally been a walled garden – to the complete website, where we could create a much more personalized, relevant experience.
Q: What are some initiatives Main Line Health is considering to make this happen?
A: We recently completed a complete rebuild of mainlinehealth.org from the ground up. Our legacy site was showing its age and was becoming increasingly difficult to manage, as much of the content was managed on a page-by-page basis without the ability to leverage a taxonomy structure. So, while most visitors will immediately notice the updated design and streamlined menu structure of our new site, some of the biggest changes really were behind the scenes in how we manage the content itself.
On the front end, the primary focus of our relaunch was centered around the need to improve the ease of use and empower visitors to find desired information as easily and quickly as possible. From an empathetic point of view, we wanted to keep the content as short as possible and reduce the number of menu options wherever we could. We understand that many of our visitors are coming to the site because of a need to find a solution to a serious medical problem. They could be in a state of mind where they're overwhelmed and feeling emotional before our site appears on their screen. Getting those users from their landing page to what they need – as seamlessly as possibly – was at the core of our redesign and is a guiding principal for every decision we make.
"Our goal is for our digital experiences to reflect our empathy and caring for our patients and provide them with relevant choices without overwhelming them."
That's why we're looking for additional ways to leverage Sitecore's Experience Database Manager. Engaging content delivered through personalized experiences is a great way to provide the right empathetic response at the right moment of the patient journey.
Q: What are some of your specific challenges with doing this?
A: There are always the ongoing challenges of trying to work around legacy systems and organizational structures that aren't traditionally as nimble as other verticals, but the biggest challenge at the moment has to be resourcing. When you have whole teams at tech companies and organizations in other verticals devoted just to user experience, search relevancy, content optimization or creating the immersive experiences that health providers have not been able to produce, those other sectors raise the expectations for all of our users. So, we're tasked with creating an experience that is on par with what you'd get on Amazon, Facebook or wherever, but at a fraction the cost and a lean team. It's definitely a job that doesn't get any easier with each passing day.
Q: Any last thoughts?
A: At the end of the day, large health providers need to put in place strategies and technologies that make it as easy as possible for our patients to find the services they are looking for and – ultimately - do business with us. Health systems have survived this long thanks to pure, geographic advantages. But, if we're still asking patients to fill out reams of paper forms 5 - 7 years from now, that extra friction is going to make it really attractive for that next generation of patients to choose a competitor who makes their life easier. Just ask B. Dalton, Musicland, Sam Goody, Tower Records, Blockbuster Video, and Waldenbooks how that worked out in the face of Amazon, iTunes, and Netflix.