Crafting a Strong Content Strategy with Margot Bloomstein

I first met Margot Bloomstein at the 2017 Design and Content Conference in Vancouver where she hosted a workshop on building a brand-driven message architecture, and gave a presentation titled Communicating in an Era of Self-Validating Facts. We recently sat down with Margot to discuss what goes into building a robust content strategy, as it is becoming an increasingly important part of digital strategy, especially during larger website redesign initiatives.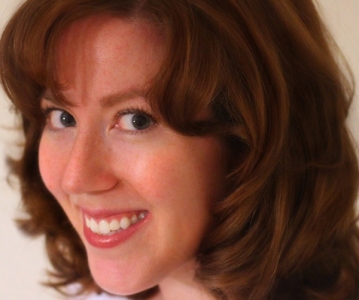 Q: Hi Margot, thank you for taking time to speak with us today. To start off, can you tell us how you came to focus on content strategy?
A: I came to content strategy from a background in graphic design and anthropology – that's what I studied in school. I love working through ideas and solving problems visually. I find that a lot of those same problem-solving skills translate verbally to content strategy. So now instead of solving problems by "pulling the levers" of typography, photography, or the density of information on the page, I can solve them through style, tone, and content types. I find that being able to work across both fields allows me to collaborate well with clients and creative teams alike.
I made this transition from communication design to content strategy because a lot of the problems and communication challenges I was seeing could be answered more easily upstream, through messaging and content strategy. Essentially, it was about moving back in the process to where I could ask the bigger questions, such as: What are the qualities that clients most want to communicate to their target audiences? Who do clients want to be, in a more aspirational way, in the hearts and minds of those audience members? And also, who are they not? What are the qualities that they wouldn't want to have associated with their brand? For me, that point in the process was content strategy.
Following experiences on both the agency and client side to build content strategy practices, I formed Appropriate, Inc. in 2010, and have been working with a variety of clients since then.
Q: What are the elements of a good content strategy?
A: A good content strategy first acknowledges that strategy involves planning—and allows time for it. In order to craft an effective plan, it's important to understand the problem, the current state, and the vision for the future state—that all takes time. Those perspectives need to be captured in a creative brief or a message architecture, and should then guide the content audit process that takes into account what you have currently (both quantitative and qualitative).
"Good" should not just be whether content is free of typos; that's a really low bar to hit. Instead, a good content strategy should be aligned with overarching communication goals and a message architecture.
One way to do this is to look at the prescriptive content matrices or models that were prepared ahead of time, and then also develop plans as to how to create more content, and maintain that pace and attention moving forward. Content demands commitment, and this sort of governance comes through in editorial style guidelines and calendars. Such documentation serves to reflect internal processes, and so good content strategy should at the very least comprise these conversations within organizations and companies.
Q: You focus a lot on message architecture. Can you clarify what you mean by that term, and address some of the top challenges that clients face with it?
A: A message architecture is a hierarchy of communication goals, or an outline that reflects the vocabulary of an organization; so, it reflects vocabulary that all of the communication stakeholders have unpacked, discussed, and agreed upon. For example, an organization should be able to say, "When we say we want to be modern, this is what we mean by modern." It's essentially a common set of terms around who the company is and who they want to be.
When I work with clients, I use BrandSort, a tool I developed to help companies and organizations clearly identify and build consensus around who they are now, who they're not, and who they want to be. Through this exercise, I usually find that there are a lot of surprises: one person's "traditional" is another person's "boring," or the marketing team's perception of a "modern" company may have come off as "established" and "respectable" to their audiences. When I go through this process with my clients and unpack their communication goals, a lot of their personal preferences and how things have always been done fall by the wayside. This exercise helps the team come together to separate denotation, connotation, and common use, and articulate what they mean when they use a term. These discussions set the stage for building a more unified message architecture.
Q: In terms of digital content strategy, what types of content do clients forget about in crafting a comprehensive content strategy? Could you share examples of clients who demonstrate a congruent voice and tone in their messaging through all different mediums and platforms?
A: Error messages, confirmation messages, opt-outs at the bottom of an email – these are the important details, and where an organization can really make or break their brand. When organizations pay attention to the details, it says a lot about how they value their customers. I had a transaction recently with RevZilla and ended up interacting with them through live chat. It was a wonderful, informative experience. The person I interacted with was really empowered to represent the brand and this got me curious about the organizational practices that supported him. When I asked about it, he said, "Before we're allowed to be on live chat, we're trained on the style and tone of the brand and products. When I sit down to chat with you, I'm already very familiar with the voice of RevZilla." And it showed; he was able to capture the essence of the company perfectly - he wasn't too hip but he was just cool enough. To me, this interaction is a great example of a cohesive message architecture functioning company-wide, and that's what can make or break a brand.
Q: What are some message architecture challenges by industry? For example, do you notice that it's harder for companies and organizations in say, healthcare, to find and incorporate a distinctive brand voice compared to a consumer-goods company? If so, what suggestions do you have for clients in different verticals?
A: The challenge is to figure out how to help organizations and companies thrive with new personalities in a much more narrowly-defined playing field. I'll share an example. Let's say I'm working with a law firm and their target audience is older, conservative individuals. Yet, they say they want to be perceived as progressive and hipper than they used to be.
In terms of recommendations, I would suggest using short sentences, pithy insides, and rhetorical questions. Those structures don't compromise integrity or trust, but they communicate a level of savviness and energy that gets lost in more traditional language—especially in the legal industry. Though our clients have subject matter expertise, I find their content really serves their brands well when it comes through the guidance of communication expertise—and that's what I offer as a content strategy consultant. I provide them guidance on how to tweak their sentence structure, when to judiciously use the passive voice, or when to consider other content types that they have found appealing but weren't in their wheelhouse.
Q: Any last thoughts?
A: Regardless of industry or vertical (foundations, healthcare or financial services institutions, etc.), content is the best way to stand out. Content plays a key role in differentiation, as well as in attracting attention, consideration, and dollars from donors and/or customers. However, this content must be delivered with the same strategy, efficiency, and attention to detail that is put into delivering products and services.
By grounding content strategy in a message architecture, and then using that to influence the visual design and the execution of the content, the look, feel, style, and tone end up being cohesive, and companies don't end up with a website or apps that look a certain way but sound very different.