How to Fill Content Gaps When Migrating Content (Part 1)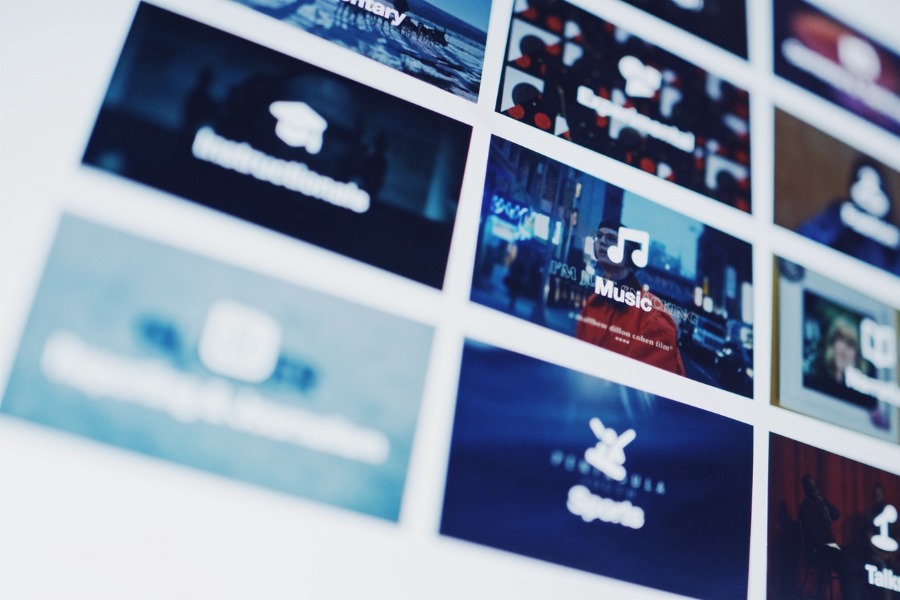 Large-scale digital solution implementations and redesigns are exciting undertakings that empower clients to achieve business goals and provide their customers with a world-class digital experience. Over the years, we've had the honor of rolling out many large-scale redesigns with best-in-class features. These have been on various major platforms including Sitecore, Drupal, and Adobe Experience Manager (AEM), with content reaching upwards of 300,000+ items. Below, we share some of our top strategies for a successful web content migration, from our experience working on content-rich solutions for clients ranging from Informa to The Met.
#1: Plan
Many of us have heard the old adage, "A stitch in time saves nine" and when it comes to the content migration process, this proverb couldn't be more true. As we've seen time and again, planning is key to a successful web content migration.
When clients first approach us with their vision for a site refresh, rebuild, or re-platforming, a lot of their focus is either on the new look and feel and updated user experience, or the new technology components that they're looking forward to utilizing to better serve their customers. However, we also emphasize the importance of focusing on content as a key foundational piece at this stage, as it is often overlooked until much later.
Content Audits: Why & How
We perform content audits as part of the initial planning process. Analysis at a really high level from entities outside of an organization can help provide a new perspective. We start by gathering a baseline assessment of the existing content by asking the following questions:
What content will migrate to the new site "as is"?
What content will be dropped?
What new content will be developed or adjusted as part of the redesign?
Next, we work alongside our clients to create a powerful, cohesive vision for the new site and explore some of the following questions to determine the best plan of action for the content migration process.
Is the length of the content appropriate for the new site architecture and layout?
What message does the visual design convey?
Does the tone of the current content align with that?
Does the message architecture align with the brand?
Does the look and feel match the vision for the content, or do we need to adjust the content / messaging to the new look and feel?
So, why does it help to know all this information upfront? Because we're able to help our clients determine how to repurpose the powerful content they have on their current site (a lot of which has often been contributed by subject matter experts) and design the new solution in a way that this content can be easily ported over, if it makes sense to do so. It also helps us to work with our clients in advance of the launch to corral any necessary subject matter experts; in some cases, we work with our clients to help create, write, or find content that meets the vision for new sections of the site, and planning ahead gives us ample time to do so.
#2: Get Organizational Buy-In Early, & Identify & Empower Key Content Stakeholders
We've noticed that when an organization is investing in a new digital solution or a site redesign, there are many different stakeholders who are excited to bring their departments on board. This is great, but with varying priorities at play, it's important to make sure that everyone is on the same page from the beginning. This is why we recommend that key stakeholders attend the initial kick-off meeting and subsequent meetings during the discovery phase to guide the process and share their input.
Some questions to broach initially, specific to the content migration process, are:
Which teams in the organization are going to write or create new content?
Who is going to approve the content?
Approximately how long will it take to get approval after content is created?
We also recommend assigning a point person who has the authority to approve content decisions, including what content makes it to the homepage, etc. This helps streamline the process and save time.
Some of our clients have a platform model, where they have a parent site like a .org site, and a microsite for each of their regions/locations. In such cases, there's a high probability that each of the locations has very specific, localized content—a company with a national site, may have a location in Massachusetts and one in California, each with offerings that are vastly different from the other. One example of this is in the insurance industry, where laws vary drastically by state. In this case, it's important to have decision-makers and stakeholders from each subsite involved in some capacity from the discovery process onwards. However, we're cognizant that companies have resource and budget restrictions that may not allow for this level of stakeholder participation, and we account for that in our process.
For sites that have a more centralized model, every group or department falls under a fairly consistent content model. Working with the main marketing or content team may suffice in this case since any department sites, for example, will likely follow the same pattern as that of the larger organization, allowing us to standardize the content migration process.
In Summary
Content can sometimes inadvertently become an after-thought, but by prioritizing it early and often throughout a website redesign or other digital projects, it's possible to design pages that better showcase existing content as well as to create content that further takes advantage of the site's new features.
A good plan goes a long way to creating solutions that satisfy the organization at large as well as its many stakeholders and audiences. The strategies discussed in this post allow us to help our clients take a more holistic approach to the content migration process beyond the look and feel, and technical components. In Part 2 of this post, we'll delve into 3 other strategies that help ensure a successful content migration: Migrate and Re-Use Quality Content, Train Editorial and Marketing Teams, and Fill in the Gaps.