Why You Need to Consider Azure PaaS for Your Sitecore Implementation Now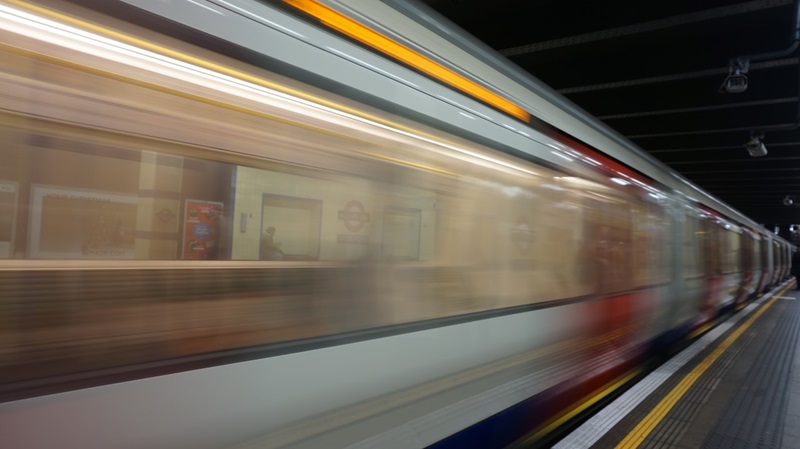 Technology solutions in the web management space are constantly improving, providing an ever-evolving suite of benefits in a competitive business environment. Previously, businesses had to manage physical servers, storage, networking hardware, a virtualization layer, and more in an on-premises data center. Then, Cloud and virtual machines changed the game, eliminating the need for an onsite data center, instead moving infrastructure offsite to vendor-based Cloud services. Now, the latest advances in technology mean more reliability, more uptime, and less worry. Using Azure PaaS (Platform as a Service) for Sitecore 8 or later means that you can focus on your business without having to deal with any of the complexities that come with IaaS (Infrastructure as a Service). Let's look at what that could mean for your business.  
Pivoting from IaaS to PaaS
IaaS, no doubt, has been a huge relief to many organizations who can host their sites remotely through a Cloud provider. This hosting model which has been in place for a number of years (for Sitecore versions 6.4, 6.6, etc.) is definitely an improvement over in-house data centers, allowing organizations to take advantage of additional services including security, load balancing, backup, and more. However, the IaaS model still requires a significant amount of time and energy from an organization's systems admins, DBAs, IT workers, content authors, and marketing teams to design the architecture and administer the solution. Additionally, IaaS being a multi-tenant architecture means that workload and performance is dependent on the provider. Additionally, many providers don't necessarily offer details about infrastructure configuration or performance in their billing. The combination of these challenges and pain points are in large part what make PaaS a welcome solution over IaaS.
The Business Case for PaaS
PaaS has become a mainstay in many industries as it offers many advantages. Fundamentally, PaaS works a lot like a leasing model. We've accepted this concept in a number of other areas in our lives, for example, most notably with cell phones. No longer do most of us make the investment to purchase the hardware. We show up to a cell carrier and choose amongst their latest offerings and pay to lease our phone as part of a monthly service. When we need to upgrade, we just swap out our current phone for a new one and pay the cost difference in our monthly bills. This simplifies having to "own" the hardware in the traditional sense. It allows us to upgrade to new technology faster and take advantage of the latest functionalities. Similarly, in the web space, PaaS builds on the IaaS model but also manages things like runtimes, operating systems, and middleware. It simplifies workload deployment. With the IaaS model, businesses have to manage and patch operating systems, for example, as part of their infrastructure requirements, whereas in PaaS, such details are all vendor managed. Instead of worrying about the foundational layer, businesses can focus on the application layer.
Taking Advantage of Automation
Automation has been the battle cry of technological innovation and it's easy to see why. Automation offers many benefits—from eliminating human error to standardizing processes and freeing up talent to focus on tasks only they can perform. To use PaaS, it is necessary to script processes to automate them, and through this process, human error is automatically eliminated. Typically, when an organization manages IT infrastructure, they create snowflakes—solutions that are just slightly different from one another, making it harder to manage the solutions. On the other hand, PaaS provides peace of mind because it becomes possible to use a Sitecore application with the kind of confidence and assurance of using a Gmail account, knowing someone else is managing all of the details behind the scenes.
More Benefits, Less Upfront Cost
One of the key benefits of the PaaS model is that it doesn't require a capital commitment, which means there's no sunk cost in terms of infrastructure investments (eliminating amortization over years). The lack of a hefty upfront cost means a lower barrier of entry; it's possible to get started with less money, an important aspect for businesses that are growing quickly but don't have the capital for expensive investments at the outset. Ultimately, it provides a flexibility that has not been available before. It also makes it possible to reduce in-house IT staff and save money, or repurpose IT talent to focus on higher-priority work. Fixed costs make budgeting easier (knowing the cost of the PaaS solution from the outset) versus the variable costs of hiring and maintaining IT staff to manage infrastructure.
Ultimately, all software has moved in this direction over time because of the many advantages it presents: less headaches and worries, easy to scale, and more reliable. From a database and web server perspective, PaaS offers more uptime for a better price, and a higher level of service for the same price.
Faster, Easier Deployments and Scaling for High-Volume Seasons
PaaS is easier for the marketing departments we work with since most organization's IT depts are overbooked with their own internal issues, thus unable to dedicate resources in a timely manner to address web implementation challenges as quickly as marketing departments may desire. Leveraging the Azure solution makes website redesign deployments process faster and easier by utilizing the vendor's expertise in this space. In a number of cases, we've noticed that PaaS is a better long-term solution. We've noticed that our clients' deployments drop from an hour to five minutes. PaaS is great for retail or seasonal businesses (such as health insurance providers with open enrollment periods and tax services) since they need to scale up for the volume of visitors they receive at peak seasons. In an IaaS model or a traditional hosting model, this would require a lot of planning and work. With PaaS, it's a push-button service.
Disaster Recovery at Lower Cost
One of the greatest advantages of PaaS is that it comes with BC/DR (business continuity & disaster recovery) features allowing for exceptional uptimes. Building a host environment with disaster recovery and directory management on a machine-by-machine basis would be cost prohibitive for some clients, but a PaaS model provides these functionalities at a feasible price. 
Regulations and Compliance
Many businesses and organizations are beholden to meeting any number of regulations and compliance at a time when digital safety and privacy are increasing more critical than ever. Azure takes meeting regulations very seriously whether they are HIPAA standards or compliance standards for financial institutions. Because they have a large number of clients who need to meet these standards, they invest a great deal of resources to stay on top of all the latest updates. Utilizing a PaaS solution through Azure allows businesses to tap into their expertise for implementations.
When to Make the Switch to PaaS
Ideally, it makes sense to switch to PaaS when an organization is ready for a website redesign. This may also coincide with an upgrade of a Sitecore instance to 8.2 or later, ideal for PaaS. Using the subscription license, it's possible to scale up during times of peak demand; new servers are added automatically to meet higher demand.
Working with an Implementation Partner
Whether migrating a site on Sitecore to PaaS from IaaS or spinning up a new instance, it's important to find a digital agency or solutions provider that understands how to handle the technical complexities of making the switch. There are certain configuration pieces including search functionality that require expertise to deploy properly.
"When we move our clients' digital solutions to PaaS providers, it allows us to dedicate more resources and time on custom work to meet our clients' unique needs."
When businesses and organizations utilize PaaS, they no longer have to worry about the details of ensuring that their application, SOLR or Coveo, etc. are all running smoothly. Their marketing teams and content authors are free to focus on their expertise and work through the web browser without having to deal with concerns about infrastructure. For many organizations, PaaS is a game changer—they no longer have to make a huge investment in infrastructure—they're investing in experts who manage these services.
If you've worked with a PaaS solution, we'd love to hear your thoughts on your experiences. Please add to the discussion via the comments below or Tweet Us, @Velir!