A Year-End Review: The Best of 2018

It's that time of the year again, where we reflect on all that has occurred and been accomplished. What a year it has been!
2018 has afforded us many opportunities to work on incredible projects with impactful clients, expand key services and areas of expertise, forge new strategic partnerships, and participate in thought-provoking conferences. And we'd be remiss if we didn't mention all the fun activities we had the pleasure of hosting for our staff and their families. We'd like to take a moment to celebrate these events and share them with you. Read on to learn more about our top highlights and takeaways from 2018.
Key Areas of Focus & Growth
DIGITAL STRATEGY
We spent a lot of time this year thinking through our digital strategy, creative, and vertical-specific offerings, and optimizing our corresponding delivery models and value. Jenn Blazejewski, our Chief Strategy Officer who joined the team in 2017 from Deloitte's Monitor group, has been instrumental in helping to refine our capabilities across digital strategy, experience design, analytics and reporting, and business systems analysis.
Our aim with these services is to get to the heart of our clients' digital goals, ensure that they are in alignment with larger business goals, and then develop a strategy and measurement plan for bringing them to life via online marketing channels.
"Regardless of one's industry, digital marketing strategy is ultimately about clearly defining what we're solving for, why (how it ties to the business/organization goals), and how we'll get there (what experiences we'll create across channels). It is a critical piece that aligns the what and the why… and then, the experiences are brought to life through technology."

—

jenn blazejewski,

cso, velir
We've seen great results and received positive feedback on these growing capabilities from numerous clients including IFT, Harvard, Drexel, and more, and look forward to continuing to hone these offerings in 2019.
MACHINE LEARNING
Applications of machine learning have gained increasing traction recently in digital and content marketing. Our Sitecore team has invested heavily in this space to identify practical solutions that will optimize our clients' online marketing efforts. Our goal is to empower marketers to focus on the more strategic and creative aspects of digital and content marketing instead of being bogged down by tedious, repetitive content management tasks such as tagging content, searching for the right images, etc.
We're excited to have developed powerful ML solutions in Sitecore that can provide answers to these challenges including automated content tagging, image search, facial recognition, and chatbot functionality. Get a sneak preview of the facial recognition solution in this video! We are also aiming to bring these solutions to Drupal in 2019.
OUR SITECORE PRACTICE
As one of Sitecore's longest standing and most experienced solution partners, we've seen the platform evolve considerably over the years. This year, we worked with a number of clients to migrate their solutions to Sitecore's latest 9+ versions. This has provided them with the ability to take advantage of the powerful new features offered in these versions including xConnect, Cortex, GDPR support, better hosting and integrations with Microsoft Azure, and a vastly improved interface on the back-end for content management and editing, among many others.
We are very excited by the possibilities that these new capabilities offer, especially when it comes to obtaining a 360-degree view of the end-customer and being able to deliver highly personalized digital experiences across brand touch points. You can learn more about why we think this platform is key to empowering your marketing and content authoring teams in our whitepaper, Everything You Need to Know About Sitecore 9.
2018 also saw us ramp up our participation and contributions to the Sitecore community like never before. In addition to speaking at SUGCON and many sessions of the New England Sitecore User Groups, we had six speakers at the 2018 Sitecore Symposium, talking about everything from Sitecore Commerce and machine learning to the authoring experience and using GatsbyJS to generate static sites with the GraphQL feature in SitecoreJSS. We also had six Sitecore MVPs this year in the Technology, Ambassador & Strategy Categories.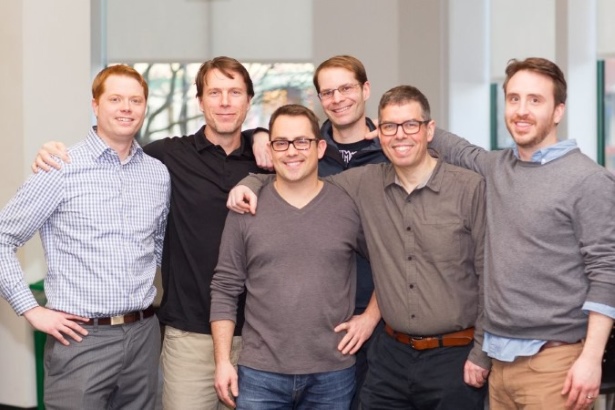 Velir's Sitecore MVPs: Corey Caplette, Daniel DeLay, Dan Murphy, Chris Sulham, Dan Solovay, & Mark Stiles
CLIENT SERVICES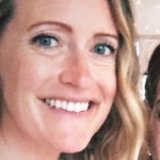 Amy Sullivan joined Velir this year as SVP of Client Services. Prior to Velir, Amy spent over a decade at Digitas managing their Project and Account Management teams. She has brought this deep experience to bear at Velir to improve our processes for delivering enterprise digital projects successfully.
Looking forward, Amy is prioritizing the integration of Client Services with our Strategy and Technology teams, as well as further development of our delivery model. Additionally, she is focused on enhancing our vertical specialization, so we can provide powerful, vertical-specific digital solutions to our clients.
PEOPLE OPERATIONS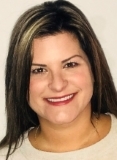 Maris Hanson recently joined Velir as SVP of People Operations. Maris brings over 15 years of digital agency experience with a focus on business strategy, communications, training, and coaching. Previously, Maris led both Talent and Operations at Genuine. As part of Velir's leadership team, she will be responsible for all aspects of talent management, culture, and organizational development.
"I'm excited to be part of a growing agency that is committed to creating a dynamic and inclusive employee culture. My focus is to continue to grow, retain, and develop our talent by ensuring that teams are engaged and empowered to do their best work."

— maris hanson, svp, people ops
THE MORE HUMAN CAMPAIGN
We launched our More Human campaign this year at various conferences. As an agency, we focus on people, purpose, and outcomes. We strive to ensure that we deliver meaningful results that will add real value to the people that utilize our solutions, both on the front and back-end. This impacts all aspects of our decision-making from the choices we make related to our culture and the people we hire, the clients and projects we take on, and the functionality we create via these partnerships. This was what our campaign was all about, and our message really seemed to resonate with those that had a chance to engage with it
Another fun outcome of these campaigns was our little human mascot, who was a massive hit with those that graced our booths with their presence! Many people delighted us with their creative placement of this mascot, sharing photos across social channels. Check them out on our Twitter feed!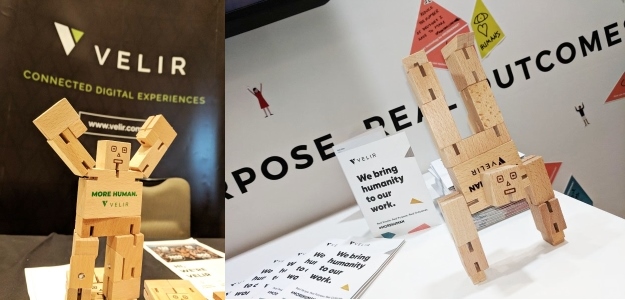 Latest Work & New Clients
PROJECT & LAUNCH HIGHLIGHTS
At the end of the day it all comes down to the value that we're able deliver through our work and the corresponding impact that we have on the world. We're grateful to have been able to partner with some highly influential brands this year, to create digital solutions that help them reach and serve their customers and audiences more effectively.
Harvard Library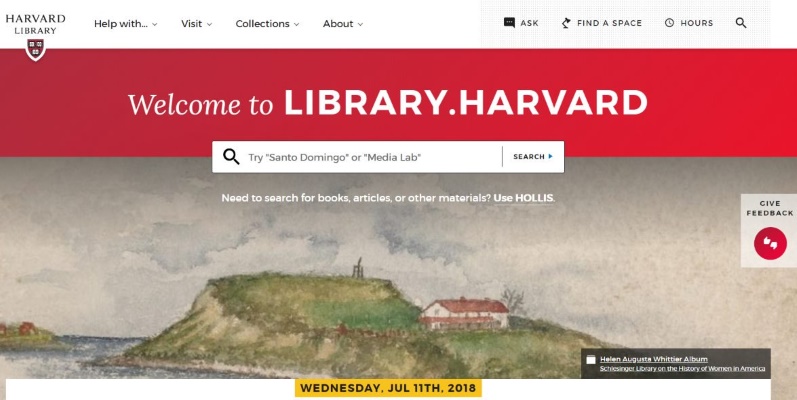 Velir partnered with Harvard Library to redesign the online library experience – one that people want to use, that makes their research richer, learning fun, and discovery delightful. We utilized an iterative design process, which enabled the Harvard Library team to first launch a beta version of the new site to collect valuable feedback from prospective users.
The new Harvard Library site launched in July 2018 on Drupal 8 and provides a unified digital front door for the library – integrating library.harvard.edu, Harvard College Library, and hollis.harvard.edu. The site is designed responsively for users on the go, providing a seamless experience as users transition across their multitude of devices from mobile, to tablet and desktop. The Harvard Library project was a finalist in the 2018 Acquia Engage Awards, recognized as a Leader of the Pack in the Higher Education category.
Drexel College of Engineering
Velir partnered with Drexel to redesign the College of Engineering site, Drexel's largest college within the university. This project included strategy, UX, design, and front-end code to deliver on the goal of unifying many websites through consolidation. We worked to refocus the website to be user-focused, greatly enhancing the student experience. The success of this project also paved the way for the much larger University redesign project that is currently underway.
Primary Health Care Performance Initiative (PHCPI)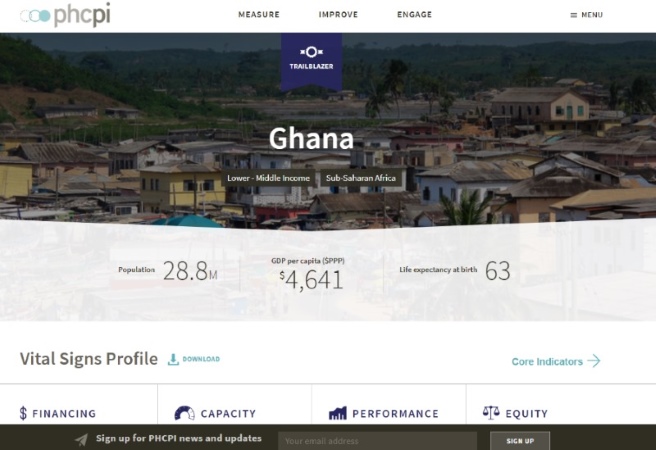 We launched a website refresh for the Primary Health Care Performance Initiative (PHCPI) in October this year on Drupal. The new site comes with an updated look and feel, new country pages with many new indicator visualizations, and new flexible page templates and components to help the initiative better showcase its industry-leading research and data.
Yale Core's Chartbook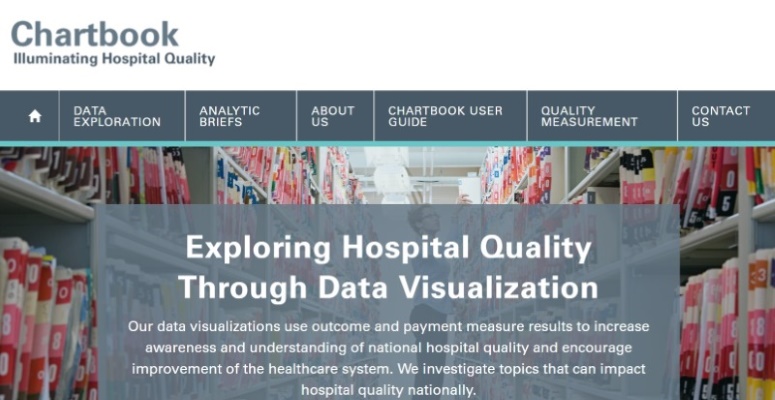 Yale CORE's Chartbook site, one of the projects from our Drupal practice, demonstrates how different U.S. states fare with providing care to all patients versus those that are vulnerable and face social risk factors. We partnered with them to create a solution with visualizations that incrementally layer in complexity, allowing the reader to absorb an initial summary and then inviting them to diver deeper into the tool to get more context if they're interested.
NEW CLIENTS
Over the years, we've had the opportunity to collaborate with an extraordinary set of clients across a variety of verticals. This year was no different. Below is a list of the wonderful new clients that we're thrilled to welcome to our portfolio.
American Society for Nondestructive Testing (Association)
Community Partners (NPO)
The Endocrine Society (Association)
Harvard Business School (EDU)
Heart Rhythm Society (Association)
Hyland Software (B2B)
Kellogg School of Business - Northwestern University (EDU)
Mass Save (NPO)
National Bureau of Economic Research (NPO)
SmartKargo (B2B)

Partnerships
We forged a number of new technology partnerships this year with several innovative companies that are at the leading edge of what they do. We're excited to be able to offer our clients an expanded set of services through the following partnerships:
SALESFORCE
Sitecore capabilities are that much more powerful when clients are able to combine real-time insights and personalization from the platform with the many clouds available within the Salesforce ecosystem. By integrating Salesforce products like Sales Cloud and Email Studio with Sitecore, clients can gain access to customer data and provide a more tailored and optimized web experience.
SITEIMPROVE
Over time, best practices such as adhering to brand voice and tone, complying with accessibility and GDPR regulations, and optimizing content to show up in the relevant search results, can be hard to maintain. We partnered with Siteimprove to help ensure that client websites stay in tip-top shape without overburdening internal staff.
DIGIZUITE
We specialize in solving web content management challenges for organizations with sophisticated digital presence and goals. Digizuite offers clients a strong integration with Sitecore that enables them to share images, videos, and documents more seamlessly across their organization, while adhering to internal usage policies.
VOICIFY
What if a website could be enhanced by taking advantage of one of the new frontiers in digital – voice! With Voicify, clients can add custom actions to technologies like Alexa or Google Home and deliver a massive convenience boost to the functionality offered on a site – for example, an Association can use the tool to allow its users to renew their membership by simply using their voice. By connecting internal business systems together with Voicify, the possibilities are endless.
HIGHER LOGIC
Higher Logic offers our clients the ability to quickly and easily add a vibrant and powerful user community to their website. Our Association clients in particular often choose this platform to enable their members to collaborate and chat, thereby extending the excitement from their annual meeting throughout the year.
"We've had the most successful year to date in terms of partnerships. Velir has leveraged the strength of our partners to deliver exceptional web solutions for our clients. The partnership between Sitecore and Salesforce is another sign that integrating critical business systems together can deliver unprecedented results. As a longtime Sitecore partner and recent Salesforce partner, Velir is well-positioned to deliver on our clients' goals of digital transformation in 2019."

— Chris brady, partner alliance manager, velir
Industry Conferences & Events
Conferences are powerful opportunities for all of us to learn, share, and grow. This year, we sponsored/hosted several key conferences and events, presented at a handful of them, and attended others including:
Acquia Engage 2018
All In Data Conference
AWWWARDS Digital Thinkers Conference
Coveo Impact
Data Roundtable in San Francisco (hosted this 2nd annual conference)
DrupalCon
HCIC 2018 (Healthcare Internet Conference)
HIMSS SoCal 2018 Annual Healthcare IT Conference
ICC (Intelligent Content Conference)
PersoniFest 2018
Salesforce Connections
Salesforce Lightning World Tour
Salesforce World Tour – Boston
Sitecore Elevate the Experience Tour – Boston
Sitecore Symposium 2018
SUGCON

People & Culture
PROFESSIONAL GROWTH INITIATIVES
Employees are the lifeblood of any organization, and we can't think of a better way to support our employees than by providing opportunities for their growth. Here are a few of the programs, workshops, and trainings we hosted, sponsored, or sent our employees to:
Monthly, company-wide Lunch and Learns on a variety of topics (from machine learning and authoring corporate blog posts, to talks from our partners about their technology platforms), which showcase subject matter expertise to educate and empower employees.
Sitecore trainings, Salesforce certification trainings, Agile training for developers, Scrum training, and a training around conducting and participating in effective meetings.
Sponsorship to attend professional development conferences including: Coveo Impact, ICC (Intelligent Content Conference), AWWWARDS Digital Thinkers Conference, Indeed Interactive, HR Redefine by Namely, and more.
Sponsorship and hosting of She Geeks Out events with the opportunity to speak and present at them.
COMMUNITY & VOLUNTEERING
Velir is deeply committed to giving back, and we're constantly amazed and inspired by the mission-driven organizations in our local communities that are dedicated to empowering people. This year, our employees volunteered for a number of causes including The Food Project's Baker Bridge Farm, the Mystic River Watershed Association, Cradles to Crayons, and the Boston Area Rape Crisis Center (BARCC).
We also donated to the MassArt Student Exhibition, and this holiday season, we're collecting donations for the Volunteers of America.

The Velir team volunteered at Cradles to Crayons, helping prepare 6,000 backpacks with school supplies for distribution.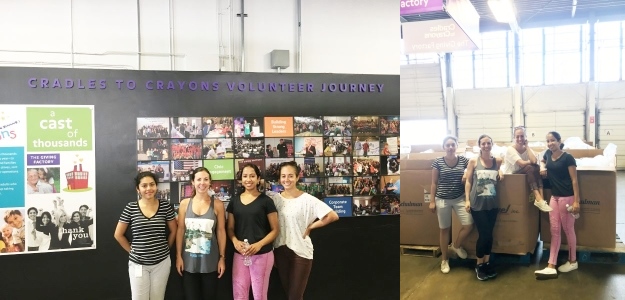 Velir employees volunteered at The Food Project, a nonprofit dedicated to sustainable agriculture. A significant portion of the food from the farm is donated to local hunger relief organizations.

Another way in which we try to invest in our local community is by providing support for local artists and galleries. Over the years, we've used our first-floor space to host numerous art shows and exhibits, and have regularly featured student art from MassArt in our office space.
For a month this year, we hosted the work of artist JohnBar Axon, a local artist who has been challenged to find space that can accommodate his uniquely large-form installations. We were excited to have John to showcase his artwork in our 1st floor common space where he could then invite curators, gallery owners, and other artists to view his work.

Velir's office space featuring art pieces by JohnBar Axon.
SOCIAL EVENTS & HAPPENINGS
Velir's Social Committee is always dreaming up new ways to up the ante when it comes to keeping our teams happy, engaged, and connected. Living up to previous years, they outdid themselves with numerous fun events throughout the year!
Some memorable events from 2018 include:
Multiple yoga classes onsite
A BollyX® fitness class
Craicfest 5k race
Brooklyn Boulders Somerville rock climbing outings
Company-wide ping pong and foosball tournaments
An apple picking trip with Velir employees and their families to Honey Pot Hill Orchard
A cooking class at the Cambridge School of Culinary Arts
Summer, Halloween, and Holiday company parties
The Velir talent show
Whiskey and tequila tastings
A juice and smoothie bar
Ice cream sandwiches on the first day with warm weather (all our fellow New Englanders know that this is truly a momentous occasion to celebrate each year)
Flannel Friday
A gift-wrapping station away from the prying eyes of family members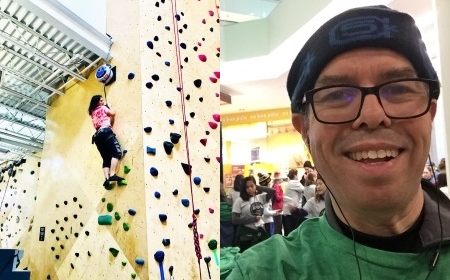 From 5k races to rock climbing outings, Velirians jumped into activities with their signature high energy and passion.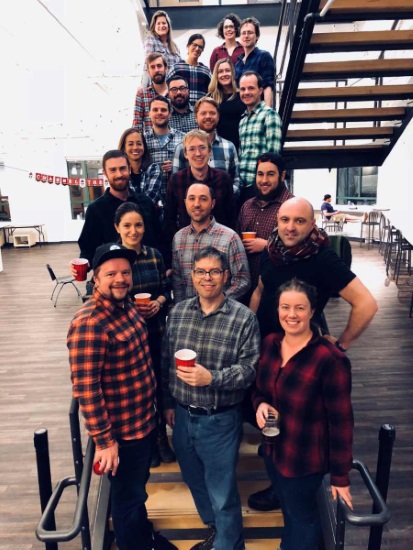 Flannel Friday 2018: A Velir winter celebration with good eats and warm treats!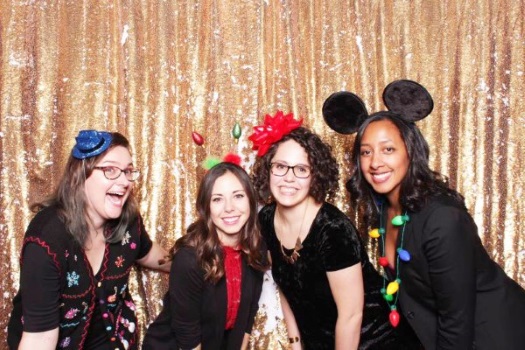 Velir's People Ops team at our 2018 Holiday Party
And that's a wrap! We'd like to close this out by extending our sincere gratitude to all those that have helped us make this a successful 2018. We're thankful to our clients who are making an invaluable impact through their work and are proud that we can contribute our time and efforts to further their missions and goals. We're equally grateful to our incredible team at Velir and our partners who have taken this journey with us and helped to produce some fantastic outcomes. We look forward to connecting with you in 2019 and wish you a Happy New Year!