Velir Wins 7 Sitecore MVP 2020 Awards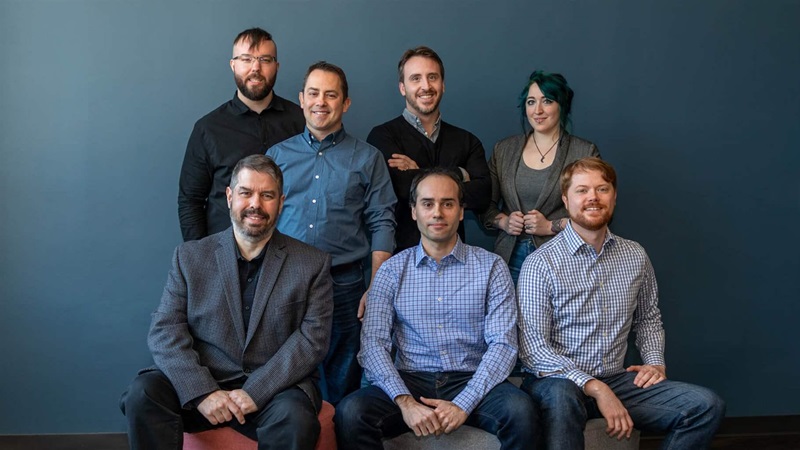 We're excited to announce that seven members of the Velir team have been recognized as Most Valuable Professionals (MVP) by Sitecore®, the global leader in experience management software. Since 2006, Sitecore has distinguished global experts of the platform with an MVP title. With more than 12,000 certified developers and 20,000 active community participants, Sitecore MVPs are celebrated for the quantity, quality, and level of impact they have made by sharing their product expertise and mastery of the Sitecore platform with other partners and customers. Our MVPs have produced content on everything from the Sitecore authoring experience to new content entry tools to the Web Forms For Marketers Conversion Tool.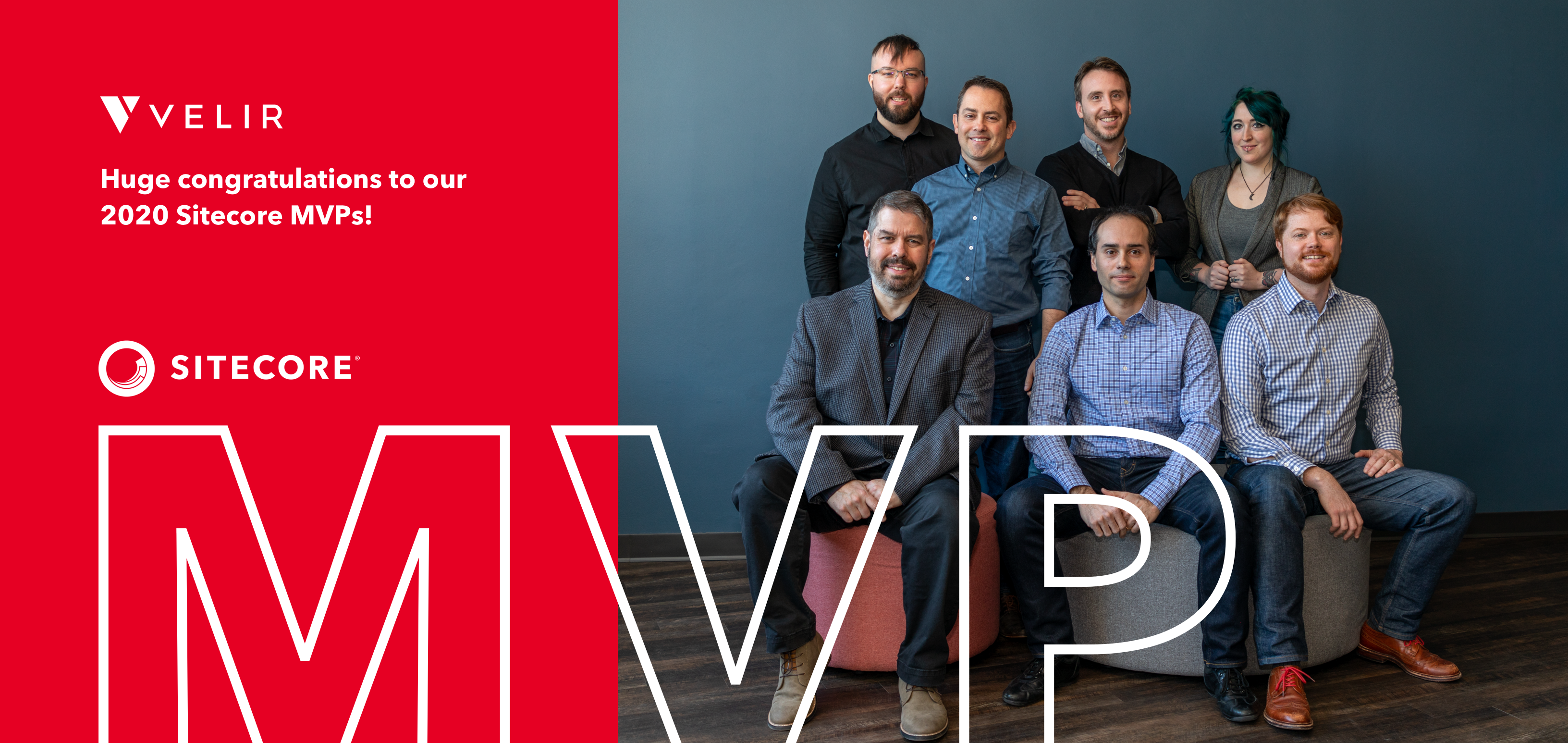 "We couldn't be more proud of the group of Velir professionals who achieved the Sitecore MVP status this year. As a Sitecore Platinum partner for over a decade, Velir has stood atop the partner community delivering the most complex solutions reliably for Sitecore's customers. Our investment in the platform is matched by the commitment made by these seven talented individuals to not only push Velir's Sitecore practice further, but also help the entire ecosystem be successful. I'm grateful for their time and effort to help Sitecore customers achieve their full potential on the platform."

— Dave Valliere, Chief Executive Officer
Our seven recipients are distributed across three global categories: Technology, Strategy, and Ambassador. Technology MVPs are recognized for actively sharing their Sitecore knowledge with partners and customers both online and offline. Strategy MVPs drive business results by proving strong data-driven marketing experience and leveraging the Sitecore Experience Platform. Ambassador MVPs partner with Sitecore executives, participate in community events, and provide insights about the Sitecore product roadmap and strategy.
Technology MVPs
Alessandro Faniuolo
Adam Lamarre
Erica Stockwell-Alpert
Mark Stiles
Dan Solovay
Strategy MVPs
Dan Murphy
Ambassador MVPs
Corey Caplette
With these nominations, Velir is now home to one of the 46 Strategy MVPs, five of the 154 Technology MVPs, and one of the 97 Ambassadors worldwide.
"The Sitecore MVP award is a meaningful measure of rare expertise in the platform and contribution to the Sitecore community. We are both honored and grateful to have so many of our employees recognized with this award. Sitecore continues to push the boundaries of content and experience management in the marketplace. We are extremely proud to have seven MVPs who play a key role in supporting that leadership position through community contribution and the consistent delivery of innovative solutions to Velir's customers powered by Sitecore."

— Corey Caplette, Chief Technology Officer
In 2020, our MVPs are working closely with Sitecore to dream up forward-thinking and innovative digital solutions that meet the needs of both our clients and their customers. Here are a few insights from our Sitecore MVPS over the last year:
To learn more about the MVP Program, visit the Sitecore MVP Site: http://mvp.sitecore.com.