Reimagining What a State Website Can Be
A new way to deliver services and information to the Commonwealth.
Overview
By collaborating with the Executive Office of Technology Services and Security (EOTSS), we helped the Commonwealth of Massachusetts redesign its website Mass.gov. Using data, user research, and stakeholder inputs, we designed an intuitive and audience-driven site. To create a more cohesive experience, we improved content findability, search, and navigation for visitors. From a messaging perspective, we also helped Massachusetts unify its multi-channel messaging by writing a clear and enforceable Content Playbook for content editors and developers.
URL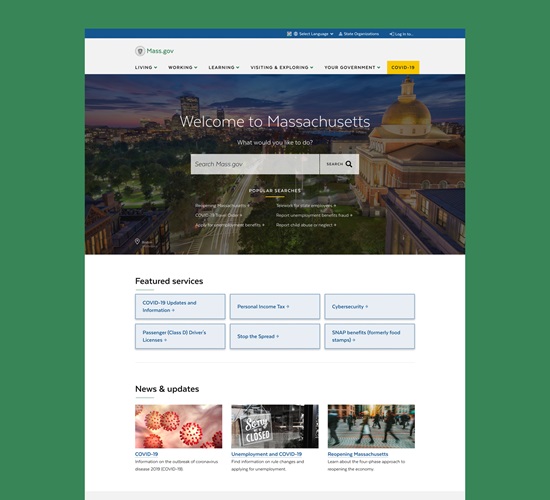 Challenge
The Executive Office of Technology Services and Security (EOTSS) partnered with Velir to create a technology solution, governance model, and design framework that addressed the priorities of all its constituents.
The key challenges were:
Crafting a sustainable, flexible, and scalable design and content system to unify Mass.gov
Designing a content authoring experience to support 400 content authors
Improving content findability, search effectiveness, and navigation
Reforming a site hierarchy that was previously created by internal departments
Eliminating confusing jargon and acronyms to make it easier for constituents to find what they needed quickly and efficiently
Establishing a cohesive structure, look, and feel between different government agencies
Approach
We used stakeholder input, analytics, user testing, a town-hall style public forum, atomic design principles, the jobs-to-be done/taskonomy model, accessibility guidelines, and various front-end development tools and techniques to create a modern, intuitive, consistent, and user-driven website.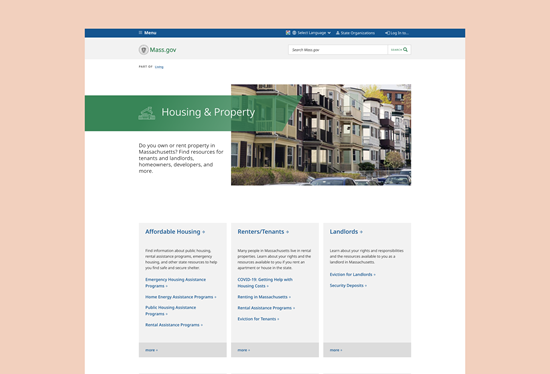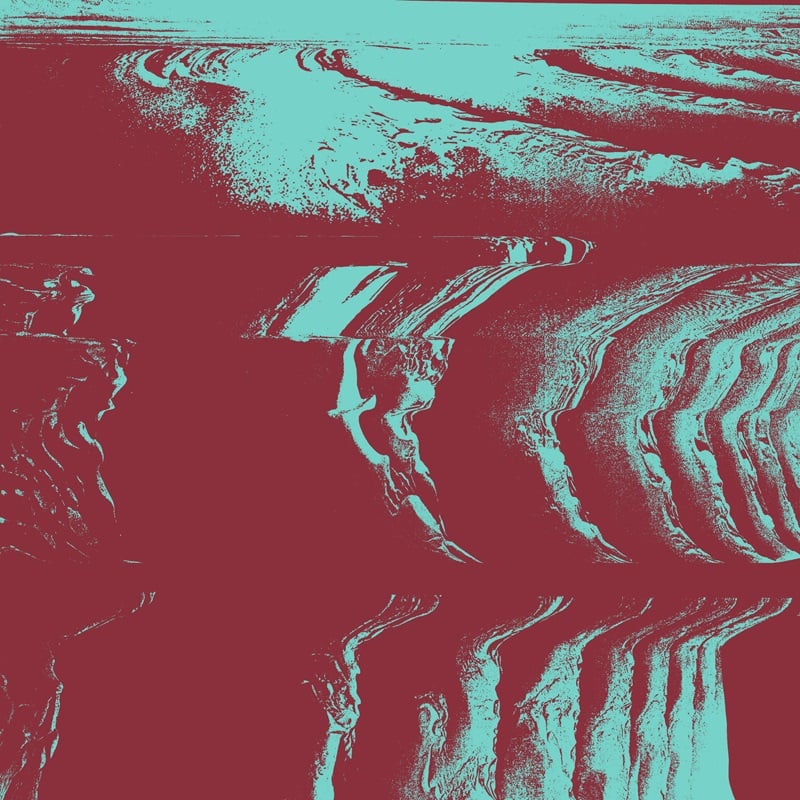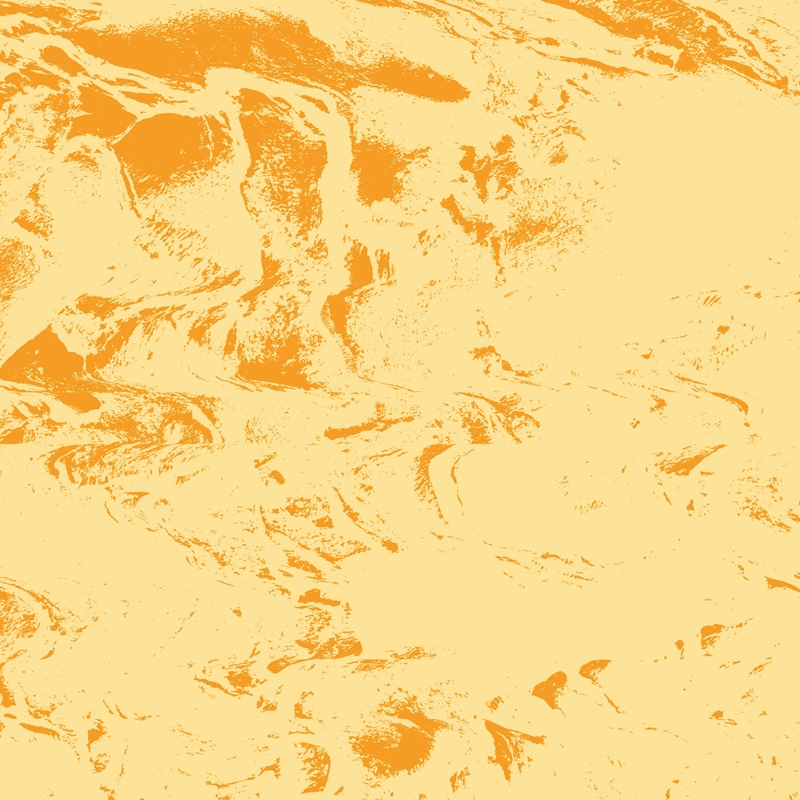 "We worked closely with the Velir design team every step of the way. Whiteboard sessions at Velir's space, design reviews at the EOTSS offices, sharing design files – we really functioned as a large, combined UX team."
Harlan Weber —
Director of Design and Innovation Services, EOTSS Digital Services
A focus on constituents and data
The primary purpose for redesigning Mass.gov was to provide, a "single face of government" to site visitors. Key business goals included not only improving content findability, effectiveness of search, and navigation, but also improving the experience for content authors. Two core philosophies were central to our efforts: a constituent-focused approach and data-driven design decision-making. These principles formed the basis for all activities and deliverables.
Our approach included:
Building internal team engagement, trust, and ownership for the future-state Mass.gov
Unifying multi-channel messaging (such as web and social) by aligning strategy, messaging, and tracking
Creating a sustainable, flexible, and scalable design/content framework for Mass.gov and its sub-sites
Writing a clear and enforceable Content Playbook that outlines content guidelines, workflows, and standards for content editors and developers
Generating enthusiasm for digital transformation in the Massachusetts government
Contributing to a positive public perception that the Massachusetts government was looking to directly engaging with its constituents
Crafting a methodology that prioritized user research in digital transformation
Solution
Velir helped EOTSS completely rethink the information architecture, design, and user journeys that get users what they need on Mass.gov. We researched and tested solutions with real users until success was measurably achieved. We also provided guidance for organizing and streamlining more than 250,000 articles. In the end, Velir delivered a cohesive, scalable design Pattern Library that can be used as a foundation for future Mass.gov projects.
By advocating and supporting a new iterative design thinking mentality, we enabled the EOTSS team to launch a pilot version of the new site. Doing so allowed the Commonwealth to collect valuable user feedback significantly earlier than otherwise possible.


Quick and efficient navigation to desired information
Improved site functionality and user experience
Site accessibility for constituents of all abilities
Featured platforms
Style Sheets: SASS (Systematically Awesome Style Sheets)
Pattern Lab
BEM (Block Element Modifier)
SMACCS
CMS: Drupal 8
See more case studies and client work we're proud of