Introducing Thread: Velir's Sitecore Build Accelerator

Each year, we help new member-based associations deliver value by transforming their digital experiences. Networking and events are the key ways that associations offer value, but members are also seeking skill development and industry knowledge at an ever-increasing rate. This trend means that a member's digital experience is a critical part of how they perceive an association.
Through over two dozen association clients and 12 association redesigns in the last three years, Velir has gained a unique perspective on the technology, marketing, and business needs of member-based organizations. This has made us a trusted adviser for our clients during the redesign process. Because most associations don't have direct competition, they look to us to share our experience in the vertical and offer positive examples they can model their organizations after.
Common Association Digital Challenges
While every association has unique business objectives and challenges, we have noticed some digital challenges are common to all associations, from how to provide members with content that serves their needs to figuring out how to integrate with Single Sign On (SSO) and Account Management System (AMS) data to leverage member-information they can use to personalize and tailor that content.
Some common trends we've noticed include:
Providing members with high quality, fresh content that proves the value of memberships.
Integrating with SSO and AMS data to leverage member-information in marketing efforts.
Determining a membership experience that will streamline the renewal process.
Shifting highly valuable conferences into virtual events due to coronavirus.
After building custom solutions in Sitecore to meet these needs and others, we wondered if our clients would benefit from making this process more streamlined with a lower level of effort. What if we combined our insights on these challenges and best practice-based solutions to help all our association clients?
Enter Thread, Velir's Sitecore Build Accelerator
For the past few years, we have helped our clients save budget and time by leveraging our proprietary Sitecore build accelerator (known as "Thread") to serve as a baseline for frequently developed Sitecore pages and components. In 2020, we are excited to announce a version of Thread that is tailored to the unique needs of associations. Our goal is to take the components that associations most commonly need (such as registration, login, member dashboards, events, and taxonomy-driven dynamic listing pages) and provide this foundational code in our projects so that clients can focus their budgets on needs more specific to their organizations.
To illustrate what Thread can look like in action, we've built a functional demo site for a fictional association using exclusively Thread components. On top of this foundation, clients can build on and customize any additional components based on their needs. Our visual designers, UX designers, and strategy experts in the association vertical worked with our Sitecore team to ensure that best practices and lessons learned from the association space were reflected in this digital experience. To help our association clients succeed, Thread doesn't contain compiled code. Clients receive full access to all source code so their teams to take full ownership of maintenance once the site is complete.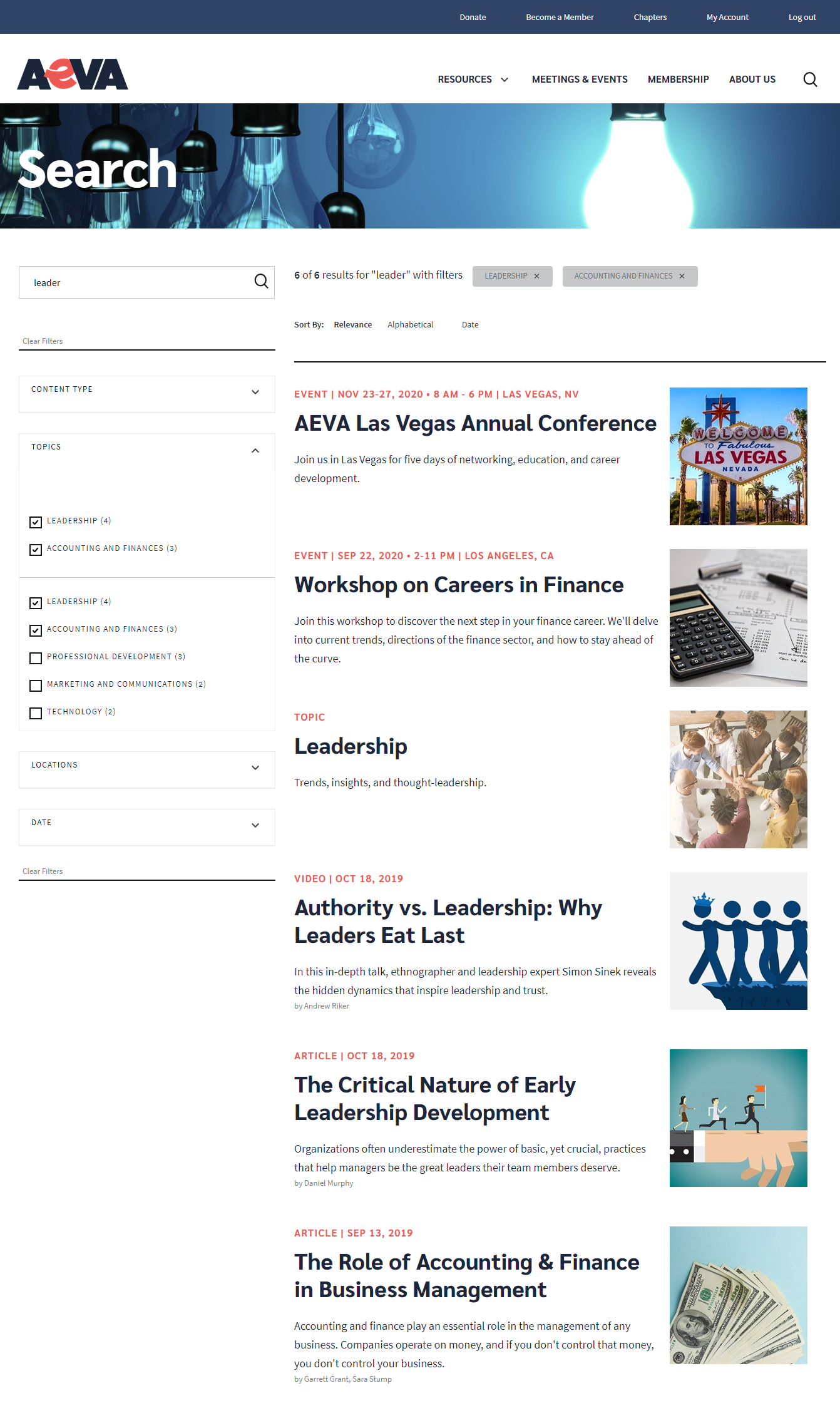 How Thread Saves Organizations Time and Budget
We've noticed that when developing custom solutions and starting from scratch, we often reinvent the same wheels for clients with similar challenges. Most websites have a core group of components, page types, and behaviors that are the foundation of any modern digital experience. With that in mind, we've realized that we can gain efficiencies in both process and technology by reusing our code and our thinking behind those core features.
Through reuse, we also believe we can deliver baseline functionality without consuming a client's entire budget. Having a development-ready project scaffolding with pre-built components allows for cross-functional acceleration.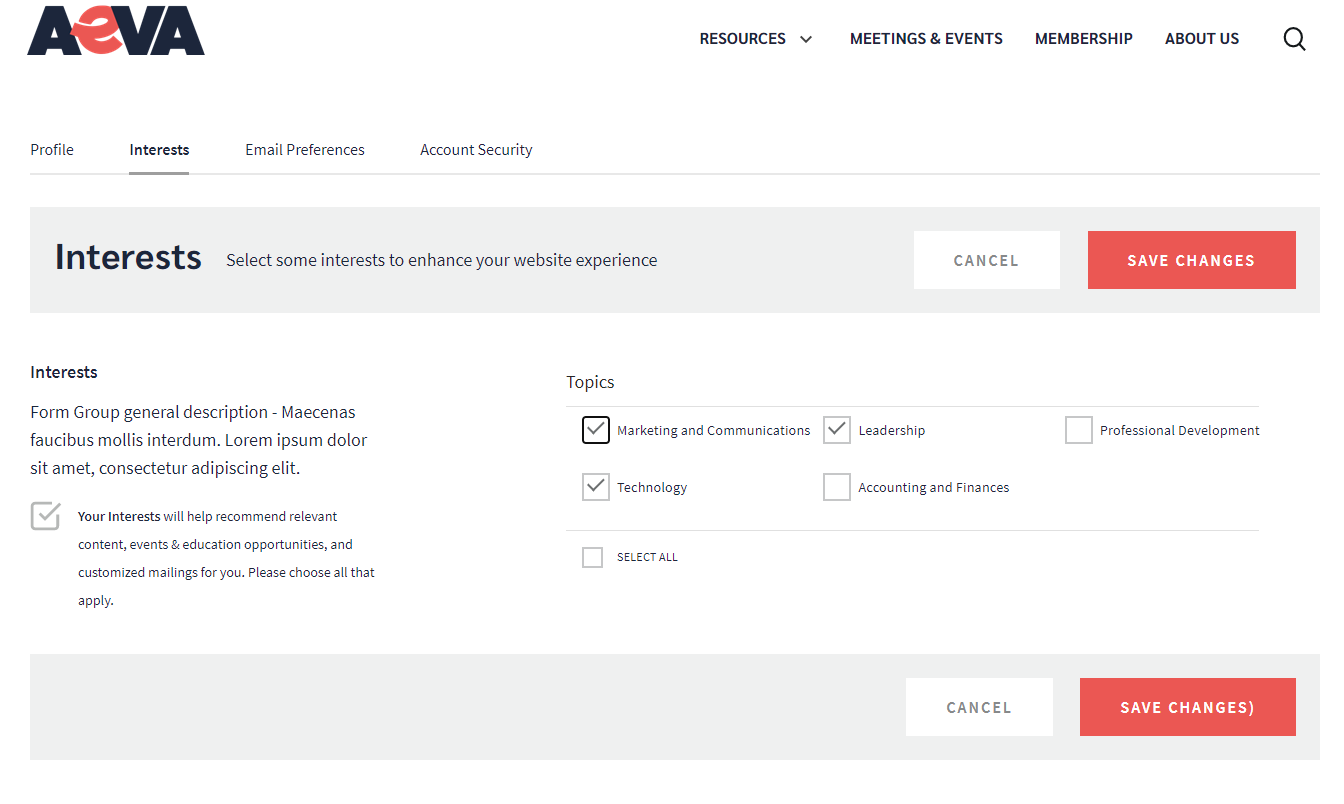 This baseline allows for flexibility and reuse, ultimately enabling greater editorial control and reducing dependency on technical and development support. When standard development tasks take less time, that allows us to focus on bigger, strategic goals (AKA, shiny things). We can spend more time on the features that make an organization unique, rather than expending energy just to reach the baseline.
Our goal is to outfit our partners with the best tools that help them meet their members' needs. By investing our time in the baseline features essential to member-based organizations, we believe Thread allows associations to invest their time in higher-value features that differentiate and define them.
Want to know more about Thread? Learn how your organization can benefit from Thread, check out our portfolio to read about Thread-based projects for ULI and IFT or reach out if you'd like a demo of Thread.