Content Ideas for Engaging Prospective Students During COVID-19

A few months ago, we shared how higher education organizations could use their websites to communicate during a crisis. But now that the fall semester is winding down, and they've adapted to a new normal, higher ed organizations must figure out how to engage and maintain audiences moving forward.
According to National Student Clearinghouse, undergraduate enrollment dropped 4% from 2019, and freshmen were 69% of that drop. This indicates that enrolling new students during a pandemic is a challenge. So, colleges and universities must address this challenge to meet their financial goals. They can do that by better communicating their unique value to prospective students and families through organic content and strategic messaging.
Show Value by Focusing on Student and Alumni Success
Higher education institutions should consider creating content about student success during the pandemic. That content could focus on how students are safely building community during these tough times. It could also include how student groups organize over Zoom or safe ways residential students get to know each other. This content could take the form of sharing tips for students on campus or capturing joyful moments on campus. These stories highlight an organization's adaptability and show that students can thrive, even during a pandemic.
Colleges and universities should also consider telling stories about how alumni are responding to the pandemic. Are healthcare alumni pioneering new coronavirus treatments? Are other alumni pivoting their businesses to create personal protective equipment (PPE)? This type of content reinforces an institution's value proposition, a tactic also recommended by McKinsey.

Pandemic success stories can be a strong sell for colleges and universities right now. But to attract new students, higher ed institutions also need to showcase everyday alumni career outcomes. This starts with sharing the career paths students can pursue with flagship academic programs. For example, if a college is known for its pre-med program, what are some career paths students can pursue with their degree? The next step would be to show examples of alumni in those fields and share stories about what their day-to-day lives are like. This can include potential employers, salary ranges, and other industry information.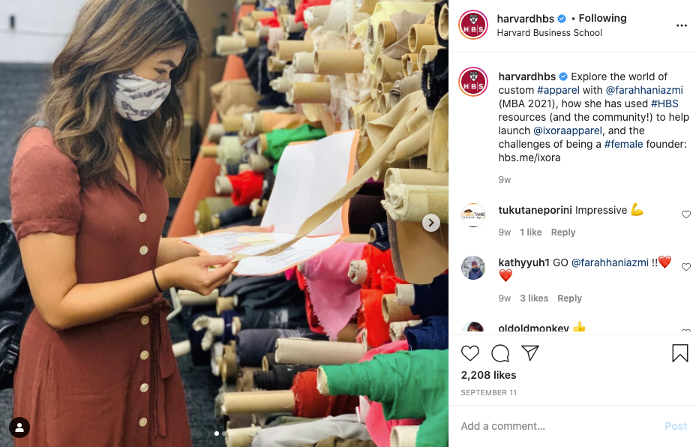 By seeing an institution's student experience and how it prepares alumni for the real world, prospective students can visualize themselves there. These stories provide an argument for enrollment, but they aren't the only factor in the decision-making process; prospective students also look to understand a college or university's personality to make sure it's a good fit.
Express Personality Through a Unique Brand Voice
Higher education organizations can express their personalities through writing. To do this, they can create a distinct voice for their institution and communicate it through websites, printed materials, and social media accounts. Having a unique voice helps a higher ed institution set itself apart from its competition. During a pandemic it's even more important to have that voice be accessible and empathetic to prospective student concerns about how they'll have a safe, fulfilling college experience.
>> Read more about why brand voice is important and how to create one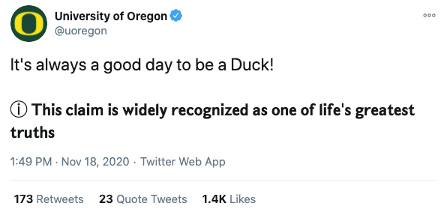 After creating an institutional voice, higher ed institutions should define the tone they use in each of their marketing channels. They should also provide instructions on how to spell institution-specific words. An institution's voice, tone, and vocabulary should be documented in a guide for content creators.
This guide is important because higher ed websites have a variety of contributors. It ensures all contributors use an institution's voice correctly and consistently. A distinct brand voice can give organizations an edge against competitors, where an engaging personality could be the deciding factor in whether a prospective student applies or enrolls.
----
Even though early vaccines are showing promising results, it will still take time to produce and distribute them. So, while social distancing requirements and public health warnings about the pandemic continue, higher ed organizations must adapt to attract new students in this environment.
To do this, institutions should consider telling pandemic success stories, celebrating alumni career outcomes, and expressing their brand personality through writing. All these factors can influence a new student's decision to enroll. And at a time when enrollment has declined, engaging prospective students can have a huge impact on a college or university's long-term success.
Learn about how our content strategy and content and media creation services can help higher ed organizations tell success stories and express unique personalities. You can also reach out to discuss how we can help your organization.