Velir Wins 2022 Gold and Platinum Hermes Creative Awards

Velir is proud to announce that we've won two 2022 Hermes Creative Awards. We received a Platinum Award for our work with the Leadership Conference on Civil and Human Rights on their Accountable Now website. And we received a Gold Award for our own rebrand of Velir.com.
Hermes Creative Awards recognizes outstanding work in the industry while promoting the philanthropic nature of marketing and communication professionals. This year, they were estimated to receive over 6,500 entries from organizations like Velir across the U.S., Canada, and dozens of other countries.
The Association of Marketing and Communication Professionals (AMCP) administers and judges the contest, selecting winners from over 200 categories in advertising, publications, marketing, branding, integrated marketing, public relations/communications, electronic media, and pro bono. We received recognition in two of those categories: 122. Website Design and 102. Nonprofit.
We received our Platinum Hermes Creative Award for our collaboration with The Leadership Conference on Civil and Human Rights on their Accountable Now campaign. With the project, we developed an interactive website in Contentful which became the largest public police use of force database in the U.S. By telling compelling stories with data, Accountable Now makes it easy to explore and collect police use of force data, and to learn how you can use it to advocate for change in the U.S.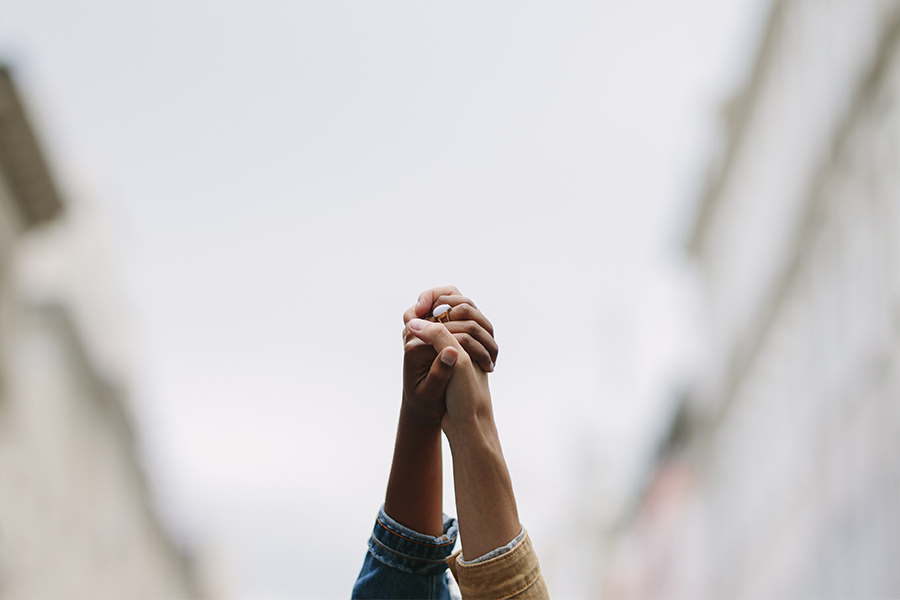 Launching Accountable Now to Advocate for Police Reform with Data
Velir partnered with the Leadership Conference on Civil and Human Rights to create Accountable Now an award-winning website that's the first public resource for police use of force data.
About the project
This Platinum Award marks the fourth award our work on Accountable Now has received. The site also won a Gold Anthem Award and two 2021 Communicator Awards: Excellence in Causes & Awareness Websites and Distinction in Non-profit Websites.
"We're honored to receive Hermes Creative Awards for our Velir website rebrand and for our collaboration with the Leadership Conference on Civil and Human Rights for their Accountable Now website. We're incredibly grateful to the Association of Marketing and Communications Professionals for acknowledging Accountable Now's purpose and impact. And we're thrilled that they recognized the strong strategic vision we brought to our own website rebrand."
We received our Gold Hermes Creative Award for our rebranded website, Velir.com, which we built on Sitecore and launched last summer. The site's branding, called "Human Digital," expresses the intersection of technology and humanity at our company's core. It embraces our beliefs that technology helps our clients make the world a better place, and that it offers limitless possibilities to create personalized, audience-focused, cross-channel experiences.
"We recognize that being human in a digital world provides us with an immense opportunity to bring people together. This rebrand capitalizes on that opportunity by showcasing our people-first culture, creativity, and our ability to solve digital challenges. We're proud of the work we did to bring that ethos to life, and we're honored to win a Gold Hermes Creative Award for our rebrand."
Our site's aesthetic taps into the idea of Human Digital by translating tactile textile and print patterns into digital shapes and patterns. Our color palette further expresses our narrative of humanity in a tech-filled world with its warm, rich, and deep tones. And our fonts convey mechanical yet approachable attributes that reflect our culture. These aspects of our design come together with the site's brand voice to tell the complete story of our company, its values, and what it's like to work with us.
For more information on the Platinum and Gold Winners of this year's Hermes Creative Awards, visit www.hermesawards.com.
About Velir
For over 20 years, Velir has helped clients shape meaningful ideas into memorable digital experiences by building and supporting some of the world's largest audience-focused websites. We focus not only on building effective, beautiful, and functional websites, but also on creating engaging user experiences for clients ranging from trade associations to Fortune 50 brands.
For the most up-to-date news, follow Velir on LinkedIn, Twitter, or Facebook.
Contact us to discuss how we can help you with your next digital marketing project.