Velir Presenting as a Platinum Sponsor at the 2018 Sitecore Symposium in Orlando, Florida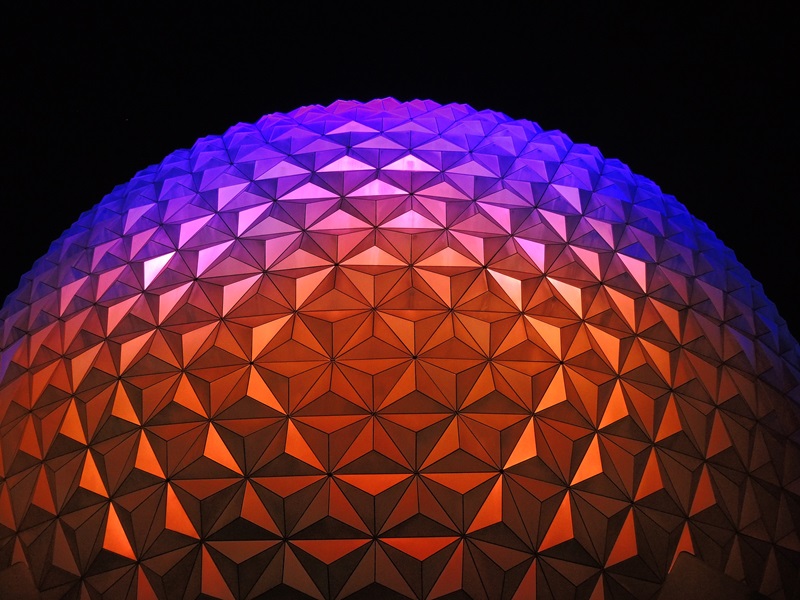 As an official Platinum Sponsor, the Velir team is excited to be attending the 2018 Sitecore Symposium in Orlando, Florida from October 8-11th. Velir's Sitecore MVPs along with many of our lead developers, strategists, and solution architects will be in attendance.
This year, attendees can choose from 100 sessions spanning five tracks and learn the latest tips, trends, and techniques in areas ranging from personalization to connected voice-controlled smart devices to augmented reality, context marketing, and more. In recent years, the digital marketing landscape has undergone major changes and has seen powerful advances, with an increased focus on the consumer experience. In line with this year's theme Elevate the Experience, where experts will share how to stay ahead of customers' expectations, we are excited to unveil an innovative solution that one of our developers has been spearheading using machine learning with Sitecore.
Velir's Sessions
Our Sitecore MVPs and experts have some exciting talks prepared on a variety of topics. Make sure to mark them down so you can check them out. And, of course, come say hello after the talks—we'd love to meet you and continue the discussion!
Marketing
SUPERCHARGE YOUR AUTHOR EXPERIENCE WITH MACHINE LEARNING – A TALK BY SITECORE MVPs MARK STILES AND DAN MURPHY
Tuesday, October 9, 2018
2:45pm–3:30pm
Conference room Swan 6
Content authors face an ever-growing list of new tools and responsibilities that come with a modern digital experience platform. There is mounting pressure for these unsung digital heroes to spend less time fumbling with menu options, assigning taxonomies, or struggling to find the right creative assets, and more time identifying segments, setting goals, and personalizing content in an effort to engage consumers. In this session, Sitecore MVPs Mark Stiles and Dan Murphy will introduce practical ways to use machine learning to overcome tedious tasks, use your time more effectively, and focus on high-value work.
Development & IT
PHENOMENAL COSMIC POWERS! ITTY-BITTY FOOTPRINT! LEVERAGING SITECORE DATA ON A STATIC WEBSITE WITH GATSBYJS AND GRAPHQL – A TALK BY BRYAN MILLS AND ADAM LAMARRE
Wednesday, October 10, 2018
2:00pm–2:45pm
Conference rooms Swan & Mockingbird
Static sites are a great way to deliver a leaner, more performant experience to your end user, while also reducing stress on the server. Are static, flat-file pages that leverage the data in your Sitecore backend feasible? We think so. Join us as we walk through building a JAM-stack site with GatsbyJS and GraphQL. Embrace old-school methods with cutting-edge tech!
CREATING A COMMERCE FEATURE: A TECHNICAL WALKTHROUGH – A TALK BY DAN SOLOVAY
Thursday, October 11, 2018
10:30am–11:15am
Conference rooms Swan & Mockingbird
Congratulations, you're building a Sitecore Experience Commerce 9 solution. But the customer needs features that XC9 doesn't provide. Fear not, XC9 is designed for extensibility. In this talk, Sitecore Technology MVP Dan Solovay will walk attendees through the process of building a new XC feature, including plugin creation, modifying commerce pipelines, extending the BizFx merchandiser interface, and exposing the new functionality to shoppers via new SXA components. Users attending this talk will gain a clear understanding of the microservice architecture of Sitecore Commerce, and how it can be extended to drive business value and delight customers.
A Long-Standing Sitecore Platinum Partner
Velir is one of the most dependable and deeply-experienced, large Sitecore partners in North America. A long-time Sitecore Platinum partner, we have worked with Sitecore since they entered the US market in 2006. As a full-service digital agency, we have helped hundreds of clients realize their brand goals, connecting strategy to implementation. We've also helped dozens more turn around their Sitecore solutions. Visit our Sitecore Rescue and Audit Services page to learn more. You can also check out our Sitecore Platinum Partner, Support, and Hosting pages to learn more about our Sitecore qualifications and capabilities.
We hope to see you at the Walt Disney World Swan and Dolphin Resort in Orlando, Florida for Sitecore Symposium 2018!